The global financial market consists of various specific markets, including foreign exchange market, global stock, and equity markets, the international capital markets, the commodity market, as well as the market for forwarding contracts, options, and other derivative markets, Among which, the forex market is the largest financial market in the world, with a global network of financial centers that can trade 24 hours a day, 5 days a week (24/5), only closing on the weekends.
  In this way, the forex market is just like a piece of a big cake, both investors and forex brokers (including lots of scammers) eager to have a finger in the pie. The forex market is typically divided into three peak activity times: Asian, European, and North American Sessions. Those three periods are also called the Tokyo, London, and New York sessions.
  Occasionally, a fourth, Australian (Sydney). Since these cities represent the key financial hubs for each region, these national and city designations are interchangeable. However, since the forex market is decentralized, without a unified and defined governing authority, regulatory authorities launched are tasked with imposing rules and regulations on forex brokers in various jurisdictions to ensure its fairness.
  Concerning forex regulation, some top-tier regulatory bodies across the world include the Australia Securities and Investment Commission (ASIC) in Australia, Financial Conduct Authority (FCA) in the U.K., Cyprus Securities and Exchange Commission (CySEC) in Cyprus, Commodity and Futures Trading Commission (CFTC), and National Futures Association (NFA) in the U.S., Financial Services Agency (FSA) in Japan, and more. Choosing a reliable forex broker for traders or investors who take participate in the forex world is vital, and here we prepare a Top 10 Best Forex Broker Ranking for your reference.
Top 10 Best Forex Brokers in the World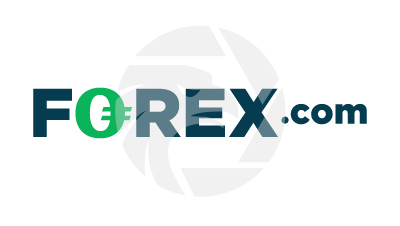 A long-established Broker, Strictly Regulated by Multiple Regulatory Bodies in Various Jurisdictions, Offering Sufficient Reliability.
Over 80 Currency Tradable, Competitive Pricing Structure with Tight Spreads from 0 Pips.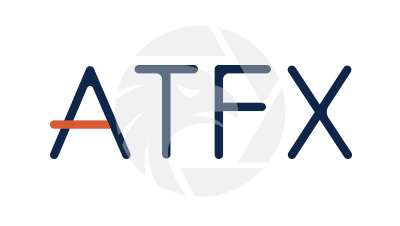 Competitive trading fees, including a tight spread of only 0.0 pips, potentially help traders save on their overall trading costs.
A variety of advanced trading platforms, including MetaTrader 4 and MetaTrader 5, with numerous features and tools that can help you to trade more effectively.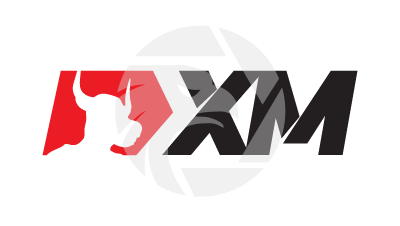 A Stringently Regulated Broker, Reliable and Safe to Trade With, The Choice of Over 3500,000 Clients from Over 190 Countries.
Quick & Easy to Start Your Real Trading by Funding As Low As 5 USD, Lower & Friendlier Cost Structure Available, Advanced Trading Platforms & Tools Drive You Succeed into the Forex World.
Best Forex Brokers in the World Video
Comparison of the Best Forex Brokers in the World
Forex Broker
License
Minimum Spread
Maximum Leverage
Minimum Deposit
Open account
Details
Compare
Domestic Regulation
Depends on the trading commodity
1:400
$100
Regulated
from 0.0 pips
1:400
$50
Regulated
0.6
1:888
$10,000
Regulated
From 0.0 pips
1:500
100 AUD or equivalent
Regulated
0.6 pips
1:30/1:400
$200
Domestic Regulation
0.1
1:30
GBP250
Regulatory blacklist
0.1
1:40
$2,000
Regulated
0.1
1:Unlimited
$3,000
Regulated
0.9
1:30/1:400
$100
Forex Trading Knowledge Questions and Answers
What is Foreign Exchange Regulation?
  Forex regulation is a financial regulation specifically for the Forex market. Since forex trading is decentralized without any uniformly recognized supervision authority, forex frauds come out everywhere preparing to extract all available funds from investors.
  Forex regulation is to ensure that the forex market is a safe place to take part in.Each forex regulator operates within its own jurisdiction and regulation enforcement varies significantly from country to country.
  For example, the National Futures Association (NFA) and the Commodity Futures Trading Commission (CFTC) in the US, the Australian Securities and Investments Commission (ASIC) in Australia, and the Financial Conduct Authority (FCA) in the UK.
  These bodies act as watchdogs and provide financial licenses to organizations that comply with local regulations.
What Are the Best Forex Trading Platforms?
  A reliable forex trading platform means a lot for traders or investors who take participate in the forex world. Therefore, choosing a trustworthy broker partner among many Best Forex Broker Platforms Ranking Lists is an essential step before starting real trading. Some best forex trading platforms highly recognized by forex investors include the following:
  Pepperstone-Best MetaTrader4 forex broker.
  ATFX-Best Global Forex MetaTrader 4 (MT4) Broker.
  FXCM-Best Forex Trading App with Ninja Trader.
  Plus500-Best Forex Trader platform for beginner.
  TD-Ameritrade-Best Trading Platform for US Traders.
  eToro-Top Forex Software for copy trading.
  IC Markets-Top MetaTrader 5 CFD broker.
  Forex.com- Best Customer Service.
  Interactive Brokers-Most Advanced Charting Tools.
  When you wish to choose a best trading platforms, you should take into account several aspects like regulation, trading platform offered, spreads and commissions, customer support to see if it satisfy your trading needs.
Which Forex Broker Is Best for You?
  You will come across dozens of forex brokers eager to earn your business when you search online. The first thing you need to figure out is what kind of forex trader you want to be, your trading needs (like are you going to trade a lot or just a little?), and your trading goals.
  Then you need to consider several key points, including regulation, the level of security, transaction fees, account opening, trading platforms, the ease of withdrawal, customer support services, and so on. Finding a proper broker is not that easy, and you need to take time to investigate which brokers can satisfy your trading goals most.
  For instance, an experienced trader should choose a well-regulated forex broker with a low initial deposit, competitive trading costs, user-friendly trading platforms, dedicated and professional customer support in case of heavy funds losses.
  An advanced broker can choose other brokers offering specific features to satisfy their more aggressive trading strategy.
How to Choose A Suitable Forex Broker?
  There is no doubt that the forex market is one of the simplest financial markets to get started. However, finding a broker that suits your trading needs and experience level most is not that easy.
  When it comes to how comfortable you should feel with your broker, financial transparency and regulation are both critical. It also matters whether different account features including leverage & margin, commission & spread, initial capital requirement, and ease of deposit and withdrawal can meet your trading needs.
  For example, if you are a novice or inexperienced trader, it is preferable to choose these strictly regulated brokers who require a much lower minimum initial capital and low leverage. While seasoned traders have a broader selection of brokers to choose from to satisfy their more aggressive trading strategies.
Which Forex Broker Offer the Lowest Spreads?
  Nowadays, the vast majority of brokers will not charge commissions and will instead profit from wider spreads. Therefore, wider spreads mean high trading costs. Many forex brokers hype that they offer highly competitive spreads to attract brokers.
  There are also some ranking lists of the lowest spreads forex brokers on the internet. Here we find a relatively trustworthy one for your reference:
  Pepperstonerequires no minimum initial deposit, offers floating spreads, with average EUR/USD spreads as low as 0.09 pips.
  IC Markets, requires a minimum deposit of $0, offering floating spreads, with average EUR/USD spreads as low as 0.10 pips.
  XM, requires a minimum deposit of $5, offering floating spreads, with average EUR/USD spreads as low as 0.10 pips.
  FxPro, requires a minimum deposit of $100, offering Floating/Fixed spreads, with average EUR/USD spreads as low as 0.45 pips.
  FBS, requires a minimum deposit of $1, offering Floating/Fixed spreads with an average EURUSD spread of 0.50 pips.
  FXTM, requires a minimum deposit of $10, offering Floating spreads with average EURUSD spreads of 0.10 pips.
Who Is the Biggest Forex Broker In the World?
  To find the biggest forex broker in the world by daily trading volume, there are indeed quite a few ranking lists.
  Per several different ranking websites, FOREX.com wins the most votes, ranking the largest forex broker. FOREX.com was established in 1999, operating in many countries and hold licenses in several major regulatory hubs.
  With FOREX.com, traders can get access to more than 4500 instruments, including 80 currency pairs. Forex.com accomplished an average daily volume of $8.1 billion in 2020 alone. FOREX.com, a pioneer in operating online forex trading in the United States, is now one of the worlds largest retail FX brokers, with over $3.9 billion in customer entity.
Which Forex Broker Offers the Best Platform?
  Many forex brokers provide investors with superb offerings to attract more investors and earn their business.
  When it comes to which forex broker offers the best platform, we would say IC Market is the winner. IC Market is an ASIC and CYSEC regulated multi-asset forex broker, offering more than 1780 trading instruments, with its average spreads of 0.1 pips best in the world.
  Account types depend on what trading platforms you are choosing. IC Market features a transparent and competitive pricing structure, with spreads from 0.0 pips, easy to calculate, friendly both for novices and experienced traders.
  Concerning trading platforms available, it offers industry-recognized MT4, MT5, and cTrader for traders to choose from. IC Market comes with professional 24/7 customer support available in Telephone, Email, and online chat to solve your problem quickly. With all these features, IC Market can be recognized as the best platform for beginners and experienced traders.
What Should Be Taken Into Account When Choosing An Online Broker?
  Choosing an online forex broker is the first key step when you decide to start trading in the forex world. Some key aspects you should take into consideration are:
Regulation
  This is the most important thing. Some top-tier regulatory jurisdictions include ASIC (Australia), FCA (UK), CFTC /NFA (US)-any of these can render confidence that the broker is legit.
Trading Platforms
  Industry-Recognized trading platform like MT4, MT5, cTrader.
Minimum Deposit
  Usually a lower amount. Illegal forex broker love to require a high initial deposit to extract innocent investors funds.
Ease of Withdrawal
  You can withdraw your deposited funds quickly, easily, and without any fees.
Spreads/commission
  Trading costs are transparent, no hidden fees. Spreads are not too wide.
Customer Support
  A professional and responsive customer support attaches great importance in forex trading. You need contact this broker anytime anywhere if something goes wrong.
Which Forex Broker Is Best For Beginners?
  It is vital for beginners who start to step into the forex market to choose a reliable forex broker, for the forex world is highly volatile.
  A forex broker suitable for beginners typically requires a low initial deposit, not-too high trading costs, easy-to-use trading platforms, dedicated customer support, rich educational resources.
  More importantly, it is stringently regulated.
  IC Markets is super suitable for beginner traders, with its minimum deposit of as low as 1 USD, regulated by top-tier regulatory bodies: CySEC & ASIC.
  Besides, IC Markets offers rich trading instruments through advanced MT4, MT5 trading platforms, as well as their proprietary platforms-FBS trader and CopyTrade.
  A crucial point is that FBS offers responsive and professional 24/7 customer support, waiting to solve your problems once something goes wrong.
How to Choose the Proper Forex EA for You?
  Expert Advisors (EA) in the forex trading market refers to a software that is capable of providing you with advice on the best possible buying and selling conditions in the market. EAs can be programmed to automatically generate trading signals and notify traders of trading opportunities. In most cases, forex EA are associated with trading platform like MT4 and MT5, so forex traders have numerous opportunity to use forex EA.
  When it comes to the argument of whether EA really works or not, well, it does work technically. However, like most trading tools, the end result depends on what they are used for and how well they are used.
  EAs have gained great popularity since the MetaTrader 4 trading platform was released. There are also many EA scams, so traders should take extra care when using EAs. Before you begin real trading, you must first test the robot using a demo account and do backtests on historical market data.
  Choose an STP forex broker that allows you to trade micro lots to start real trading with the least amount of risk and also to see if the EA performs properly well with that broker.
  Using Expert Advisors is like a double-sword, for it has both advantages and disadvantages. Pros and Cons of EAs are as follows:
Pros of EAs
  1. Trade and manage various currency pairs simultaneously without a mistake
  2. Faster order executio
  3. Good for new traders who have little knowledge about forex trading
  4. Eliminates emotio
  5. Makes Blacktesting Easier
Cons of EAs
  1. Additional cost of V
  2. Technical Failures can Occur
  3. Over-Optimized Performance Result
  4. Black Box System
The Importance of Forex Brokers' Customer Support
  Traders need to consider a lot when choosing a forex broker, such as regulation, minimum initial deposit, trading platforms, and more, but customer support is no less important to check a forex broker is trustworthy or not.
  If your customer support is easy and fast to access, then you wont have to worry about getting your concerns resolved swiftly later on. For instance, if you have difficulty in withdrawing your funds, you get in touch with your customer support in time, then you can get your money back with the help of its support staff in a short time.
  However, if you encounter poor customer support, it may take a long time to get your money back, or it is likely to disappear forever.
  Overall, poor customer support can be counted as a symbol of a cheating broker, while reliable forex brokers are always providing dedicated customer support.