Exchanging one currency for another in order to carry out business or personal transactions is known as forex trading. Currency trading in September 2019 reached a record high of $6.6 trillion, demonstrating the market's eminence and liquidity. Only electronic over-the-counter (OTC) forex trading is possible, meaning that all transactions must be conducted via the internet. Malaysians are increasingly turning to Forex as a way to invest or generate extra cash. Regulatory oversight of something like Forex trading is fraught with problems, but it is possible, and Malaysia is attempting to do it effectively.
  Foreign currency trading is regulated and overseen by a number of organizations, including the following:
  Bank Negara Malaysia
  Bank Negara Malaysia is Malaysia's central bank and was established in 1959, making it the country's most important monetary authority. As the nation's central bank, it oversees the nation's financial institutions, credit system, and monetary policy. It also prints money.
  Malaysian Investment Development Authority (MIDA)
  The Malaysian Investment Development Agency (MIDA) serves as the country's primary investment agency, focusing on the manufacturing and service sectors. This body is also responsible for drafting the regulations that govern the Malaysian trading industry. Traders of various types are included in this category.
  Securities Commission of Malaysia
  Everyone in this country who works with securities is subject to oversight by the Securities and Exchange Commission (SEC). Regulating all aspects of securities and futures contracts as well as approving corporate bond issuing makes it a major financial institution in the country.
  Finance Accreditation Agency (FAA)
  Every financial institution in Malaysia is accredited by the FAA in accordance with Bank Negara Malaysia's laws and regulations. Standardization and certification of all financial institutions wishing to operate in the country are the goals of this new regulatory framework.
  For your convenience, we've compiled a list of the best forex brokers in Malaysia.
Top 10 Best Forex Brokers in Malaysia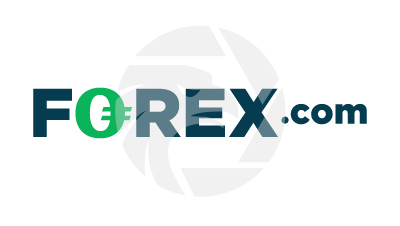 A long-established Broker, Strictly Regulated by Multiple Regulatory Bodies in Various Jurisdictions, Offering Sufficient Reliability.
Over 80 Currency Tradable, Competitive Pricing Structure with Tight Spreads from 0 Pips.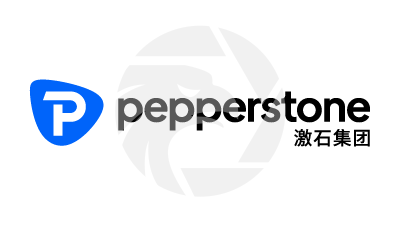 Licensed & Regulated in Multiple Jurisdictions: ASIC, CYSEC, FCA, DFSA, SCB.
Super-Low 1 USD Initial Deposit Quite Friendly to Active Traders.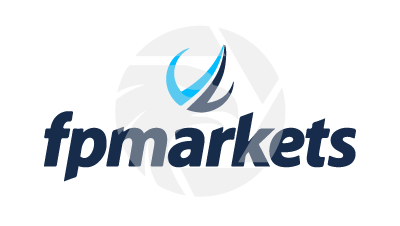 Strictly Regulated by ASIC and CYSEC, a Safe Broker to Trade With.
MT4 & MT5 Available, Plus Two Copy Platforms: Social Trading & Myfxbooks.
Comparison of the Best Forex Brokers in Malaysia
Forex Broker
License
Minimum Spread
Maximum Leverage
Minimum Deposit
Open account
Details
Compare
Domestic Regulation
Depends on the trading commodity
1:400
$100
Regulated
0.6 pips
1:30/1:400
$200
Regulated
From 0.0 pips
1:500
$100 AUD or equivalent
Domestic Regulation
0.3
1:30
GBP250
Regulatory blacklist
0.1
1:40
$2,000
Regulated
0
1:2000
$/€/£ 10, ₦10,000
Regulated
0.6
1:888
$10,000
Regulated
0.1
1:Unlimited
$3,000
Regulated
0.9
1:30/1:400
$100
Forex Trading Knowledge Questions and Answers
Is forex trading legal in Malaysia?
  The quick answer is that sure, it is possible. Following a 2012 announcement by Bank Negara Malaysia, forex trading, or the buying and selling of foreign currency in Malaysia, is only permitted through licensed commercial banks, Islamic financial institutions (Islamic financial institutions), investment banks, and international Islamic financial institutions (international Islamic financial institutions). The platforms or brokers you use, on the other hand, must adhere to these regulations.
How to get started with forex trading in Malaysia?
Basic Knowledge of Forex Trading
  Be sure to acquaint yourself with the typical terminology used in forex trading before you begin trading. Leverage, bid/ask spreads, charts, fundamental analysis, and technical analysis are all well-known but should be thoroughly understood before engaging in any trading.
Copy Trading Strategy
  Beginning traders prefer copy trading because it allows them to follow in the footsteps of more experienced investors and take their transactions exactly as they see them. Individuals whose schedules are already jam-packed can benefit from this technique of trading because it takes minimal prior knowledge and is quick. There are, of course, advantages and disadvantages to copy trading, so be aware of the risks before deciding to do so.
A Test Account
  You're eager to get started, right? You can never go wrong by opening a risk-free trial account with a trustworthy brokerage. A demo account is a great way to get a feel for the platforms of different forex brokers in Malaysia, as well as learn how to trade and compare them to determine which one you like.
Deciding on A Broker
  Before you begin trading, this is the most critical component. If you're dealing with a licensed and regulated financial institution, then trading forex in Malaysia is perfectly legal. If you want to discover which brokerage is best for you, do some research into the trading fees, the technology they use, and the services they offer. There is only one most appropriate brokerage, not a flawless one.
How to find a reliable forex broker in Malaysia?
  Choosing a reliable Malaysian Forex broker is the next step after clearing the first two hurdles in your trading journey. A good business partner will work behind the scenes to keep your money safe and secure.
  Doing your research thoroughly will help you eliminate any unpleasant surprises. The Forex market is rife with scams, no matter where you are in the world. Even though fraud prevention has advanced significantly, you still need to be on the lookout. Achieve your goals by heeding our advice.
  In the beginning, you must perform your own investigation. Learn about the Malaysian market and the most recent choices available to you. Compile a list of potential applicants by speaking with other merchants Look up the company's credentials in the area and check if there are any complaints.
  Free demo accounts are available from some of Malaysia's leading Forex firms. Your personal money is safe since you can use 'virtual cash' to trade on the Forex market. If you're looking to acquire a feel for a broker and get ready for real money trading, this is a terrific way to do it.
  What appears to be an unbelievable offer is most likely a scam. Be careful of claims that look too good to be true.
  Look for Forex brokers in Malaysia that have been approved by the country's authorities. Even if you live in an area where there is no regulatory authority, you can be sure there will be one.
How much does a trade need to start trading forex in Malaysia?
  Minimum deposits range from $100 to $200, but some brokers allow for as little as $50 to create an account. But how much money should you start trading with? The answer depends on how much money you have and how much danger you are ready to accept.
  You should never put more than 3% of your account balance at risk in a single trade, according to most experienced traders in the Forex market. You should never place a trade with a risk greater than three percent of your initial capital, which is equal to 100 dollars.
  You can risk $60 every trade with a $2,000 account balance if you use the same formula. While many novice traders can't afford to open an account with a balance of more than 2000 USD, patience and strong risk management are required to build a continuous income stream if you start with an account of less than 100 USD.
  Beginners should open an account with a minimum balance of $200 to $500. Profitability is modest while the risk is kept in check, making this a good strategy for traders.
Does forex trading need to pay taxes in Malaysia?
  In Malaysia, you must pay income taxes on any money you make from Forex trading. Capital gains, on the other hand, are exempt from federal taxation. Trading with a swap-free Islamic trading account is the best way to avoid being taxed; you can keep your tax-free winnings intact if you do so.
What is the best time to trade forex in Malaysia?
  Forex markets are open 24 hours a day, seven days a week, because different parts of the world's economies have different time zones, and as one major market closes, another one opens. The following is an illustration of the hours of operation for the Forex Market in accordance with GMT:
  You can trade 24 hours a day, seven days a week, regardless of where you are physically located. In Malaysia, the New York and London currency markets meet at this time of night, making it one of the busiest times to trade. Traders arrange their deals ahead of market openings because they expect big movements in the value of major currencies like the US dollar, the British pound, and the euro.