Since currency values were constantly changing, traders were frequently required to keep an eye on these fluctuations in order to pinpoint a lucrative trade. That is where automated forex trading software came into play. Despite the fact that major institutional investors were the first to implement and carry out algorithmic trading, the popularity of automated forex trading software designed for personal forex traders has grown rapidly over the last few years. Concerning forex trading software, For the most part, forex brokerages offer mobile applications, desktop applications, and web-based trading platforms for their clients. Depending on your trading style, the best trading platforms will offer live data, flexible charts, custom views, and the facility to execute trades rapidly to ensure that your profits are locked in when they are needed. With the right CFD and Forex trading software, your chances of getting a successful trading experience will increase considerably. As you can see from the list below, we have prepared a comprehensive list of the Best Forex Trading Software out there. Numerous forex brokers claim to offer stable and high-performance trading platforms, but these platforms may be among the best because they can potentially be a good match for your experience and risk tolerance.
Top 10 Best Forex Trading Software for 2023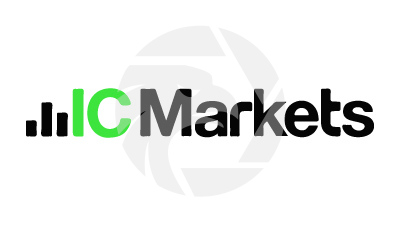 Both ASIC & CYSEC Regulated Financial Provider offers You Excellent Security.
24/7 Professional and Multilingual Customer Support Easy to Reach.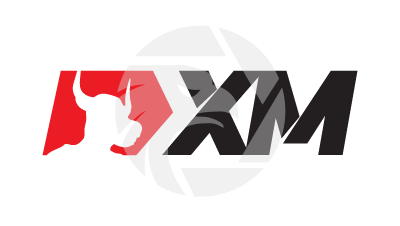 A Stringently Regulated Broker, Reliable and Safe to Trade With.
Quick & Easy to Start Real Trading by Funding As Low As 5 USD.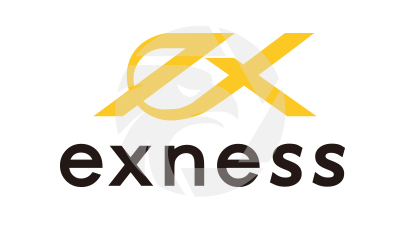 A Multi-regulated Broker for you to Start Real Trading with a $1 Initial Deposit.
Incredibly Unlimited Leverage Offering for Asia, Rare Among Brokers.
Comparison of the Best Forex Trading Software
Forex Broker
License
Minimum Spread
Maximum Leverage
Minimum Deposit
Open account
Details
Compare
Regulated
0.6
1:888
$10,000
Regulated
0.1
1:Unlimited
$3,000
Regulated
From 0.0 pips
1:500
$100 AUD or equivalent
Domestic Regulation
Depends on the trading commodity
1:400
$100
Forex Trading Knowledge Questions and Answers
What is Trading Software?
  Trade software is a computer program that gives traders access to financial products such as currencies, stocks, bonds, and other derivatives over the internet without the need for a financial middleman such as a broker, a market maker, or an exchange. Trading software allows investors to place trades regardless of their location. In contrast to the traditional floor trading method, where orders are placed through an open outcry system, trading software employs a computerized system to place orders.
  Brokerages usually offer their clients either free or discounted online trading platforms if they keep funds in their accounts. Clients can manage their accounts via the trading software from anywhere and can access it via desktop, mobile, and web-based platforms.
What Trading Software Do Most Reputable Forex Brokers Offer?
IC Markets
  Trading software offered by IC Markets includes the full suite of MT4/MT5 and cTrader. Additionally, it offers MT4 Advanced Trading Tools. There are 20 unique trading tools that give traders an edge over their competition. The MAM/PAMM packages manage retail accounts and the VPS hosting supports algorithmic trading. IC Markets' copy trading platform includes Myfxbook Autotrade and ZuluTrade, and MT4/MT5 features copy trading as well.
  MetaTrader 4 Platform
AvaTrade
  Trading with AvaTrade is a familiar experience for those with MT4/MT5, and it is a leader in algorithmic trading, offering a copy trading platform as well. In addition, it supports various trading platforms, such as WebTrader and its mobile apps, AvaTradeGO, which includes services from Trading Central. AvaTradeGO can also be accessed through the MT4 and MT5 platforms.
Exness
  In terms of Exness' trading platforms, customers have a choice between industry leaders MetaTrader4 and MetaTrader5, along with mobile trading platforms and MT4 WebTerminals that can be accessed via any device.
FXTM
  Aside from offering traders the MT4 and MT5 platforms, FXTM also has a proprietary mobile app called FXTM Trader. It upgrades MT4 with six plugins plus its Pivot Points Strategy, featuring live updates and commentary from the FXTM Head of Education, and the mobile app is user-friendly and easy to use.
Pepperstone
  Pepperstone's trading technology and software emphasize the importance of performance together with an additional parameter. Pepperstone trading platforms including MT4 or its new version MT5, TradingView, and cTrader on various versions so you truly gain a powerful trading solution to suit your own trading style.
IG
  Aside from IG Market's proprietary web-based trading platform, traders can use ProRealTime, one of the best trading platforms for serious traders. Additionally, IG Markets US continues to develop MT4 and adds 18 add-ons to it, as well as AutoChartist.
EightCap
  Through Eightcap, the trader can use MetaTrader 4 and MT5 platforms, which have many advanced features and tools. With the proprietary platform, desktop and mobile apps can view prices in real-time, view an account, and receive push notifications and chat.
TMGM
  There is a wide range of products available across the TMGM group's subsidiaries to meet traders' needs. Over 100 trading assets such as foreign currencies, Commodities, and Indices can be accessible through the trading platform, the most popular MT4 available through PC, Web, and Mobile versions.
  IRESS, the inbuilt platform, is also included. IRESS allows traders to trade on exchanges in the following countries – the United States, Australia, The United Kingdom, China, and Singapore.
What Is Popular Trading Software?
  You will find a number of different automatic Forex trading software options out there, each with its own set of benefits and disadvantages. While many commercial companies have built their own platforms, many others choose to use, and in fact, White Label, the solutions that are generally known in the existing business world. There is no way to determine which platforms are best since that depends on the individual user's opinion. However, there has been a noticeable trend in terms of popular platforms that seem to be used by both beginners and veterans. A few of the most popular and reputable platforms are Metatrader 4, Metatrader 5, cTrader, and NinjaTrader, and more.
MetaTrader 4 Trading Software
  The MetaTrader 4 platform allows traders to trade Forex, analyze financial markets, and build Expert Advisors. Market, Trading Signals, and Mobile Trading are three of the core features of MetaTrader 4.
  Traders of all skill levels have ample access to the platform: advanced technical analysis, an automated trading system, Expert Advisors, algorithmic trading, and mobile trading. MetaTrader 4 Signals and Markets feature additional trading services. As for Signals, you can copy other traders' trades, and in the market you can purchase Expert Advisors and Technical indicators.
MetaTrader 5 Trading Software
  The MetaTrader 5 platform allows Forex, stocks, and futures trading. With it, you can perform comprehensive price analysis, use algorithmic trading applications (trading robots, expert advisors), as well as copy trading.
  With MetaTrader 5, you can open multiple positions on the same financial instrument in opposite or identical directions with the hedging method. Quite often, it is used for Forex trading.
cTrader
  CTrader is a top-level platform offering multi-asset trading, advanced charting tools, level II pricing, and fast entry and execution. Featuring an eye-catching user interface, it is supported by the most advanced backend technology, and is accessible across multiple platforms. The package includes cTrader Copy, cTrader Automate, cTrader Open API, and cTrader FIX API.
NinjaTrader
  NinjaTrader provides software and brokerage services targeted at active traders. The NinjaTrader software gives you access to charting, market analysis, and live trading if you have a funded account (the SIM version is free no matter if you have a funded account).
  For traders who want plenty of technical analysis tools, NinjaTrader is a great choice. The trading software package includes excellent charting, real-time analysis, highly customizable technical indicators, and various third-party apps.
Thinkorswim
  Thinkorswim is a trading software owned by TD Ameritrade that targets experienced stock, options, and futures traders seeking advanced tools, screeners, and charts. TD Ameritrade offers free use of thinkorswim when you open an account. You can install it on your desktop and use it for real-time quotes, chart analysis, and options risk graphs, among other things.
How to Choose A Trading Software?
  Traders should take into consideration the features available to them and the fee that is associated with the software they select. A trading platform that offers Level 2 quotes in real-time is more attractive to day traders for selecting stocks to trade. Trading software that let buyers visualize their strategies are more attractive to options traders, on the other hand.
  The fee structure is another consideration traders make when selecting a trading platform. Trading platforms with low fees are preferred by traders who get access to essential features such as responsive charts, news feeds, technical analysis tools, etc., depending on their strategies. Traders who use scalping, for instance, prefer less expensive platforms that do not eat away at their profits.
Why Is Forex Trading Software So Important?
  Here are some of the features that make foreign exchange software a must-have for every trader:
  Stop Loss-With this feature, you can have your currency sold automatically once they reach a specific price. This is the best way to prevent the cascading losses that traders face when they attempt to gain some value.
  History-A trader must have access to the history of the transactions he has made in the past few months. Planning future purchases and sales of currencies is made much easier with this tool.
  Buy & Sell-You will need to buy and sell more currencies if you are doing forex trading. With this feature, you can not only prepare for the most extreme grappling situations but also see how to handle them.
  Deposits & Withdrawals- This feature allows you to build up your investment portfolio. You can put more money into the account so you are prepared for more frequent trade sessions. Gaining profits also means you would have to be able to access them whenever you want. It is very important to ensure that as many of your earnings as possible are in a liquid state, which can easily be accomplished with this feature.
How Much Does Trading Software Cost?
  How much does the software cost? Does it come as part of the standard brokerage account or is it an additional fee? You should carry out a cost-benefit analysis based on your particular trading activity. It would be a good idea to compare all the options and versions available to you based on what you do. Many trading software packages include a brokerage account by default, however it may not contain all the necessary features. Make sure to check the costs of the higher versions, which may be significantly more than the standard one. Trading returns and decisions should only be evaluated based on realistic gains that have been discounted after taking into account such costs.