MetaTrader 4, often known as MT4, is a third-party trading platform that is used for trading foreign exchange and contracts for difference (CFDs), connected to the trader's preferred broker. MT4, which was initially released in 2005 and was developed by MetaQuotes Software Corp., is currently the most widely used third-party platform for trading foreign exchange.
  Over 95% of the forex brokers provide this platform available on their own websites. Since it enabled traders to execute trading scripts and robots for automated trading, the MT4 platform quickly rose to the top of the popularity charts among traders. Additionally, it supports client and server components, which indicates that the platform was designed to accommodate both traders and brokers. Desktop, web, and mobile platforms are all supported by the comprehensive MetaTrader offering. MetaTrader is one of the trading platform suites that is licensed by brokers and given to traders. It is one of the most extensively used trading platform suites for retail forex and CFDs trading throughout the world.
  "MT4 broker" refers to any broker that gives clients access to the MetaTrader 4 (MT4) trading platform. In order to make MT4 available to you as a customer, a forex broker just needs to acquire a license from the program's developer. However, there is a possibility that some forex brokers that offer MT4 do not comply with the necessary regulations in the countries in which they operate. Because of this, it is essential to select only reputable MT4 brokers.
  The following is a listing of the Best Forex Trading Brokers that offer or primarily use the MT4 platform, each of which has been ranked as the best in its respective area.
Top 10 Best MT4 Forex Brokers in 2023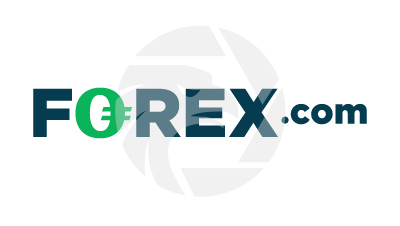 A long-established Broker, Strictly Regulated by Multiple Regulatory Bodies in Various Jurisdictions, Offering Sufficient Reliability.
Over 80 Currency Tradable, Competitive Pricing Structure with Tight Spreads from 0 Pips.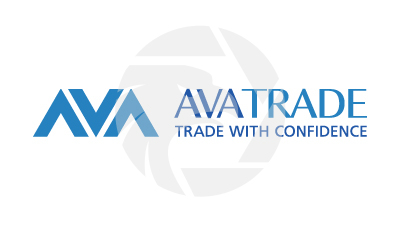 A Multi-Regulated Big Player that renders you adequate Safety.
Enjoy the Ease of Withdrawal without any Additional Charges.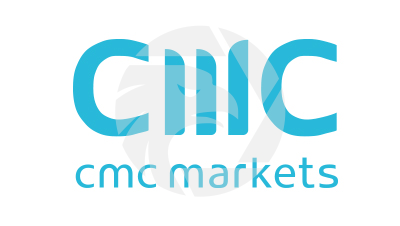 FCA-reguated broker with thousands of assets to choose from;
Offering a professional trading platform on both web and mobile devices.
Best MT4 Forex Brokers Video
Comparison of the Best MT4 Forex Brokers in 2023
Forex Broker
License
Minimum Spread
Maximum Leverage
Minimum Deposit
Open account
Details
Compare
Domestic Regulation
Depends on the trading commodity
1:400
$100
Regulated
0.9
1:30/1:400
$100
Regulated
1.3
1:30/1:2000
50 USD/300 GBP
Regulated
From 0.0 pips
1:500
$100 AUD or equivalent
Regulated
0.01
1:200
$100
Regulated
0.6 pips
1:30/1:400
$200
Regulated
0
1:2000
$/€/£10, ₦10,000
Forex Trading Knowledge Questions and Answers
What makes the MT4 platform so popular?
  The MetaTrader 4 has been widely regarded as the industry standard for many years. It is utilized by ninety percent of traders, all of them adore using it. Why is MetaTrader 4 (MT4) the most widely used trading platform? If you are a trader, one of the things you will want to ensure for yourself is that you have access to the most advanced technologies, along with increased safety and consistency. MetaTrader 4 provides all of these features.
  To begin, MetaTrader 4 is incredibly fast and easy to use, in contrast to many other trading platforms. Since the UI is so simple to use, even a novice can utilize it. Enough trouble learning to trade the Forex market! You don't have to worry about the trading platform, either.
  As a second point, it's hard to talk about making money without talking about spending money. Since MT4 is absolutely free, you won't have to worry about the cost at all.That's despite the fact that it's top-of-the-line in the industry. Price should never be a problem when selecting a trading platform, and MT4 is the best option.
  Thirdly, complicated Windows applications may conjure images of slow and cumbersome processing that consumes all of your computer's memory. In contrast, the MetaTrader 4 trading platform is severely resource constrained. Because it is so minimally disruptive, utilizing it is not a frustrating experience.
  If you're looking for a trading platform, security is one of the most critical considerations. After all, you're dealing with a lot of money and a lot of sensitive information. You should avoid it if it can be hacked. MetaTrader 4 has a very high level of security. It uses a 129-bit key to encrypt data exchanged between the trader and server. While not using a virtual private network, your IP address will be totally obscured.
  Finally, MetaTrader 4 makes broker-customer communication a breeze. Maintaining an easy-to-navigate trade environment is essential. MetaTrader 4 ensures that communication is fast and easy in this day and age.
Is MT4 free to use?
  Downloading and using a MetaTrader 4 demo account is completely free. You'll be able to play around with the platform with virtual money here. Launching a live account, on the other hand, is a unique experience. Software licenses are sold to brokers that MetaTrader 4 users can open real accounts with. Choosing a brokerage and filling out an application are both necessary steps in getting started with a real trading account.
  As soon as your application is approved by a brokerage, the company will provide you with a user ID and password so that you can begin utilizing the platform with your own money. After then, the price structure will be determined by the brokerage firm that you collaborate with. They will decide what kinds of costs you will be required to pay in order to utilize the platform, as well as the cost of making transactions and any additional fees.
  Keep in mind that MetaTrader 4 is expensive for brokerages. The initial outlay for each license is $100,000. In addition, each brokerage will have to spend thousands of dollars each month for additional essential services, such as hosting, bridging, and support. Before selecting a broker, make sure to compare the features that each one has to offer.
How to pick a MT4 forex broker?
  If you're using the MT4 platform, it's important to remember that all brokers must meet a set of requirements. In order of importance:
  Only brokers who are properly licensed can legally conduct business. Brokerage activities are sometimes subject to multiple layers of regulation at the same time.
  Traders should take into account the various ways in which they can access the MT4 platform, including via mobile apps and PCs.
  The MT4 Forex broker's customer service department should be available 24 hours a day, seven days a week, to respond to any questions or concerns their clients may have at any time.
How MT4 compare to other platforms?
  MetaTrader 4 has a strong feature set compared to its competitors. In fact, it has most of the features that are typical in the industry. The coding language it uses, among other things, allows for automatic trades. MetaTrader 4 has a lot more going for it than, say, Robinhood.
  However, comparing MetaTrader 4's price to other platforms is challenging. Despite the fact that it is free to download and install, utilizing it for real requires a brokerage account with a licensed broker.. Fees, on the other hand, might vary greatly depending on the firm you choose to work with.
What are pros and cons of MT4 trading platform?
Pros of MetaTrader 4
  First, perfect for novices. MT4's user-friendly interface makes it a popular choice for both novice and experienced traders. Data on fundamental and technical analysis can be easily accessed by traders on the platform. Beginner traders can also utilize the platform's customizable charts to identify market patterns. It's much easier to plan a strategy because of the vast amount of data available on the platform.
  Easily navigable
  second, the MT4 platform's popularity makes it accessible even through brokers. According to Public Finance International, a MetaTrader variation is used by the majority of large brokers since it is fast and dependable. In addition, anyone can utilize the software, regardless of their previous experience or educational level. On both desktop and mobile devices, you can get it. With the online platform of MT4, traders may access their accounts from any computer or mobile device.
  Third, automated trading supported. MT4 gives traders the freedom to tailor their trading strategies to their own needs. It's possible to be more efficient now that automated trading has been added. FXCM claims that the MQL4 programming language and the Integrated Development Environment (IDE) of MT4 allow customers to customize the algorithms. As a result, the software can notify its user of any market changes that necessitate a rethink of their approach. Your chances of making a profit are increased by these characteristics, which make it easier to make quick decisions.
The following are a few of the platform's drawbacks:
  A lack of automatic features on the web platform. MT4's online platform has yet another flaw that has to be addressed. In spite of its convenience, it does not allow the user to build or modify algorithms for automation.
  Consider MetaTrader 5 or MT5 before making a final decision on your forex trading platform. The Science Times reports that MT5 was released in 2010 but isn't as widely used as its predecessor was at the time of its debut. MT5 differs slightly from MT4 in that it has a multi-threaded backtesting feature and an economic calendar.