The United Arab Emirates are at the forefront of the foreign exchange market, with Dubai serving as the region's most important trading hub for foreign exchange. Due to the regions rapid economic progress and Dubai's emerging prominence as a rising global financial powerhouse, the Emirates have attracted a significant amount of international talent and investment, and they are now the primary link point between Asia and Europe.
  There are a lot of elements that are contributing to the UAE's fast expanding forex trading business. Many skilled people from all over the world have relocated to Dubai or Abu Dhabi and are now trading forex from there because the country has some of the lowest taxes in the world coupled with some of the highest paying employment. This is why the country ranks so highly in both categories. Since citizens of the UAE do not have to pay taxes on revenues from forex trading, many people who work in the Emirates and have significant incomes also engage in forex trading. This, in turn, has enhanced the attention of locals, who are now joining the forex market in significant numbers due to the increased opportunities it presents.
  Since 2007, the city of Dubai has been the home of the Middle East and Northern Africa area's largest Financial Forum and Forex Expo, in an effort to solidify the city's position as a rising financial power in the region. Forex brokers from all over the world gather here once a year to discuss the most cutting-edge developments in their industry and network with potential high-net-worth clients.
  People who make their homes in the Emirates have access to any broker they choose and are able to benefit from the most recent technological advancements, the tightest spreads, and the most efficient trade execution in the business. We have compiled a list of the top forex brokers in Dubai and have included it here for your convenience.
Top 10 Best Forex Brokers in UAE, Dubai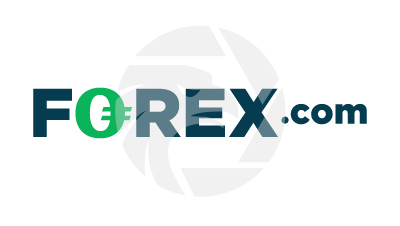 A long-established Broker, Strictly Regulated by Multiple Regulatory Bodies in Various Jurisdictions, Offering Sufficient Reliability.
Over 80 Currency Tradable, Competitive Pricing Structure with Tight Spreads from 0 Pips.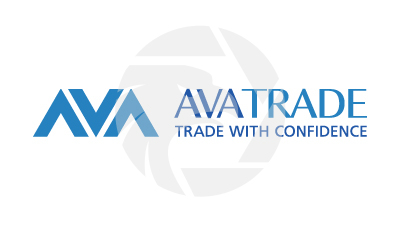 A Multi-Regulated Big Player that renders you adequate Safety.
Enjoy the Ease of Withdrawal without any Additional Charges.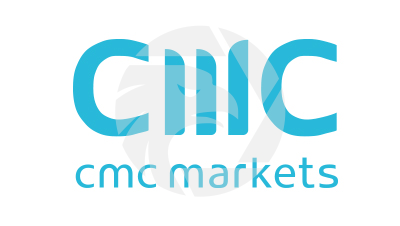 FCA-reguated broker with thousands of assets to choose from;
Offering a professional trading platform on both web and mobile devices.
Comparison of the Best Forex Brokers in UAE, Dubai
Forex Broker
License
Minimum Spread
Maximum Leverage
Minimum Deposit
Open account
Details
Compare
Regulated
From 0.0 pips
1:500
$200
Regulated
From 0.0 pips
1:500
$100 AUD or equivalent
Regulated
1.3
1:30/1:2000
50 USD/300 GBP
Domestic Regulation
Depends on the trading commodity
1:400
$100
Regulated
0.1
1:30/1:100
$2,000
Regulated
0.9 pips
1:400
$100
Regulated
0
1:2000
$500USD
Forex Trading Knowledge Questions and Answers
Is forex trading legal in the UAE?
  In the UAE, forex trading is entirely legal. The UAE does not only allows forex trading, but it is also one of the greatest countries in the world for it due to the lack of taxes. It is permissible to trade forex in Dubai with local brokerages that are regulated by SCA, Central Bank, or any other regulatory authority. To provide such non-banking financial services in the UAE, any natural or legal person must form a company in the country, either on the mainland or in one of the financial free zones mentioned above, in compliance with local rules and regulations. Forex or other internet trading is strictly prohibited in the United Arab Emirates unless the organization is licensed to do so through the authorized procedures.
What are financial regulators in the UAE?
  All non-banking financial operations, including but not limited to forex trading, CFDs, and other internet activities, are regulated by the Securities Commodities Authority (SCA) of UAE. SCA's major goal is to improve the UAE's capital market and boost economic development. They are encouraging international investments by providing a stable conduit and atmosphere for FX investments. In addition, the Central Bank of the UAE controls all forex brokers, while the SCA issues the licenses.
  In addition to SCA, UAE is also home to two financial free zones known as the Dubai International Financial Centre (DIFC) in the emirate of Dubai and the Abu Dhabi Global Market (ADGM) in the city of Abu Dhabi. Both of these free zones allow for activities such as foreign exchange trading, trading in other non-banking financial products online, and other non-banking financial trading. The Dubai Financial Services Entity (DFSA) in DIFC is an authority that was expressly established to supervise forex brokers or organizations undertaking non-banking financial operations that are incorporated in DIFC.
How to choose a forex broker in the UAE?
  There are so many things to consider when choosing a Forex broker in the United Arab Emirates. Forex Brokers in UAE, the safety and security of funds, deposit methods and spread (broker fees) all need to be taken into consideration. New Forex brokers without a few years of track record should be avoided at all costs. Forex brokers with a track record of at least three to five years are eligible for inclusion on your shortlist. Before making a final decision to invest with a broker, check out their online reviews. Regulation-compliant brokers in Europe and the United Kingdom are regarded as reliable because of the high standards they have to meet. A few European Forex brokers have set up shop in the United Arab Emirates and registered with the UAE's financial regulators to offer their services.
  Brokers in Dubai and the United Arab Emirates (UAE) provide customer service in Arabic and local telephone support. A free demo trading account is offered by Dubai Forex brokers who are confident in their services and trading features. When you open a demo account, you have the opportunity to familiarize yourself with the trading platform and all of its features.
How to start trading forex in Dubai and the UAE?
  In addition to the many offshore brokers who have regional offices in Dubai, many local brokers provide their services to inhabitants of the Emirate of Dubai. Customers from outside the UAE can also transact with Dubai-based forex brokers because of their global reach.
  However, not all forex brokerages are set to be equal, so make sure to carefully assess your demands before you open an account.
  To begin trading forex in Dubai, the first step for any aspiring or seasoned trader is to recognize trading dangers, grasp market analysis, and have a decent concept of how much additional effort trading in the forex market takes. You may easily get forex trading books and materials on the internet. Many forex firms also provide educational resources.
  You may also use a free demo account to test out the platform and see whether it works for you before you open an actual account. Demo trading is highly advised for both new and experienced traders to verify the broker's dependability and efficacy in fulfilling your orders.
Can all currency pairs be traded in the UAE and Dubai?
  All currency pairings, metals, and indexes are available to traders in the UAE and Dubai. Minor, major, and exotic currency pairs are also included. For convenience and profit, many traders in Dubai prefer the majors.
  It is recommended that you stick with major currency pairs such as EURUSD and GBPUSD. In general, they move quickly and have low spreads, large volume, and good liquidity. Additionally, they offer numerous possibilities for trading throughout the course of a given month.
How much money is required to start forex trading in Dubai?
  You can trade Forex for as little as $1, $5, or $10 with a number of brokerage firms in Dubai. Micro Accounts and Cent Accounts are the two terms used to describe these types of accounts. Traders who are just starting out like to open these accounts. Forex trading can be done on a small scale with a low risk of losing money, thanks to these mini accounts.
  Forex traders should make a deposit of at least $1,000 before they begin trading with real money. Due to their smaller size and higher leverage, smaller accounts are more susceptible to margin calls and capital losses.
How much is the trading leverage in the UAE?
  Taking use of leverage or margin trading is a good way to boost your income. Forex prices fluctuate rapidly, but only by modest amounts unless a significant economic or political event occurs. For this reason, leverage is particularly advantageous for retail traders who lack the resources of fund managers.
  The DFSA and ADGM limit leverage to 30:1 for major currency pairs and 20:1 for minor and exotic currency pairs, just like the European and Australian regulators. Higher leverage is available to skilled traders who meet certain criteria. Leverage is unrestricted in the CBUAE and SCA. These regulators may therefore allow some brokers to offer leverage as high as 500:1 or more.
  Forex traders who seek the most leverage available should look to CBUAE or SCA-regulated brokers for their trades. Most traders can get by with a leverage ratio of 30:1.
Do forex traders pay tax in Dubai?
  In Dubai, trading foreign currency is not only permitted, but it is also exempt from local taxes. When it comes to tax, Dubai's merchants have a number of advantageous advantages. Taxes may be extremely devastating for forex traders in certain countries, and they can take a significant portion of their income if the business is not properly structured.
  In Dubai, this isn't a problem at all. There are still a variety of methods to structure your forex trading activity, so you may want to see an accountant. As a result, many forex traders are considering to relocate to Dubai, which is an excellent location.