Thailand is the second-largest economy in the Southeast Asian area, behind Indonesia. In 2018, the country's gross domestic product was $504.9 million, making it an appealing location for foreign currency brokerages from around the world. In 2017, local officials in Thailand relaxed laws on investments in financial products such as securities and derivatives, making forex trading permissible for the first time in the country's history. Aiming to make it easier for money to move in and out of the country as well as deal with the strengthening of the Thai baht, these regulatory loosenings are taking place to help (THB).
  The forex industry in Thailand currently has control of two primary authorities: The Bank of Thailand, the country's central financial institution, and the Thailand Securities and Exchange Commission (SEC). The central bank's main goals are to centralize Thailand's foreign exchange sector, monitor the flow of capital into and out of the nation, and ensure the stability of the Thai baht. The Thai Securities and Exchange Commission (SEC) is tasked with ensuring that capital and securities transactions are properly regulated. In any case, the central bank is the body responsible for issuing trading licenses to business organizations.
  Although forex trading is rather popular in Thailand, there aren't many local brokers available to provide services to Thai residents. Although many overseas brokers are happy to accept accounts from traders in the country. Foreign brokers may actually be better and more secure options than domestic brokers because of their stringent regulatory regimes. Please use this list of the best Forex brokers in Thailand to get started in your forex trading career, and we hope you find it useful.
Top 10 Best Forex Brokers in Thailand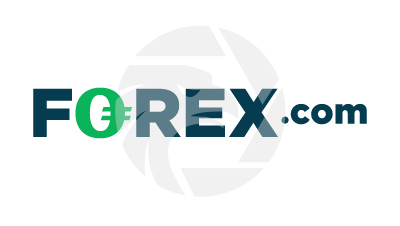 A long-established Broker, Strictly Regulated by Multiple Regulatory Bodies in Various Jurisdictions, Offering Sufficient Reliability.
Over 80 Currency Tradable, Competitive Pricing Structure with Tight Spreads from 0 Pips.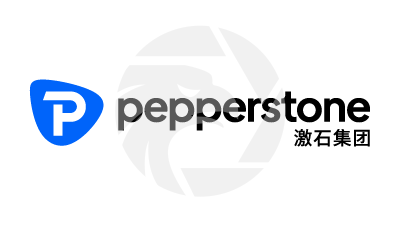 Licensed & Regulated in Multiple Jurisdictions: ASIC, CYSEC, FCA, DFSA, SCB.
Super-Low 1 USD Initial Deposit Quite Friendly to Active Traders.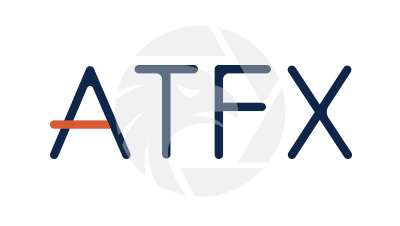 Competitive trading fees, including a tight spread of only 0.0 pips, potentially help traders save on their overall trading costs.
A variety of advanced trading platforms, including MetaTrader 4 and MetaTrader 5, with numerous features and tools that can help you to trade more effectively.
Comparison of the Best Forex Brokers in Thailand
Forex Broker
License
Minimum Spread
Maximum Leverage
Minimum Deposit
Open account
Details
Compare
Domestic Regulation
Depends on the trading commodity
1:400
$100
Regulated
0.6 pips
1:30/1:400
$200
Regulated
From 0.0 pips
1:500
$100 AUD or equivalent
Regulated
0.0 pips
1:400
$50
Domestic Regulation
0.3
1:30
GBP250
Regulatory blacklist
0.1
1:40
$2,000
Regulated
0.6
1:888
$10,000
Regulated
0.1
1:Unlimited
$3,000
Regulated
0.9
1:30/1:400
$100
Forex Trading Knowledge Questions and Answers
Is forex trading legal in Thailand?
  There has been significant growth in online forex trading in recent years, and some brokers have millions of customers from all over the globe. Foreign exchange trading has become a global phenomenon thanks to social media, high leverage, and a lack of regulation, making it easier for people from all over the world to get involved. Is forex trading in Thailand therefore legal?
  The concise answer is yes. Since the Securities and Exchange Commission of Thailand and the Bank of Thailand began regulating this kind of investment in 2017, Forex trading has been totally legal in Thailand. You have several alternatives and access to a high degree of leverage, as the majority of forex brokers welcome Thai consumers.
What are the regulations for forex trading in Thailand?
  One of the most significant aspects of Forex trading is the regulation of the market. Make sure to keep a close eye on it because it may help keep you and your money secure. Foreign exchange trading is regulated by two separate agencies, one being Thailand's Bank of Thailand (BOT), and one being Thailand's Securities and Exchange Commission (SEC). BOT is in charge of the following:
  1. Consolidating Thailand's foreign exchange industry,
  2. Keeping tabs on money flows into and out of the country
  3. Ensuring the national currency, the Thai baht stable
  This BOT regulation, on the other hand, is only a minimal forex regulation. This regulation is almost never applied for by FX brokers. International forex brokers with top-tier foreign currency rules are preferred by Thai traders. Regulators in countries including the United Kingdom, Australia and Cyprus, as well as the NFTC in the U.S., all have their own regulations in place.
How to find the right forex broker in Thailand?
  Trying to locate the finest forex brokers in Thailand on your own may be a daunting and confusing process. As a starting point, the following are important considerations:
Regulation
  We make certain that each Thai forex broker we suggest is regulated by a reputable regulator like CySEC or the FCA. In addition, we check to see if the broker complies with Thailand's BOT and SEC forex rules.
Secure Deposit and Withdrawal
  All of the offshore brokers we suggest offer Thai QR payments, Thai bank transfers, and other simple payment methods for Thai traders to use. As a result, you'll be able to deposit and withdraw money swiftly and conveniently.
Muslim Account offered
  Muslim traders in Thailand will require a swap-free Islamic account to guarantee that all of their trading operations are permissible under Islamic law. With low spreads, you'll find them at all of our top-rated forex brokers in Thailand.
THB-based accounts
  When looking for a forex broker, look for one that allows you to trade in Thai Baht (THB).
Leverage
  Given that leverage isn't allowed in Thailand, we look for forex trading platforms that have leverage restrictions for a variety of traders.
Competitive Spreads on Currency Pairs
  We hunt for sites that provide cheap spreads on other well-known pairs, such as the USD-based majors, because Thai traders are not allowed to bet on the value of the Baht.
Thai language Available
  For those who speak Thai, forex brokers providing Thai-language versions of their websites as well as great customer support in Thai are recommened.
How to start trading forex in Thailand?
  Thailand's Securities and Exchange Commission and Bank of Thailand (BoT) are responsible for overseeing the daily operations of forex brokers. Because of this, Thai forex traders should open an account with a regulated local broker to begin their adventure.
  With an active internet connection and an active trading account, forex traders in Thailand may get started in the market. All brokers in Thailand need their clients to provide proof of identification in order to comply with AML and law enforcement regulations. "KYC" stands for "Know Your Customer" (Know Your Customer). Brokers are required to meet this obligation.
  National ID cards and passports are acceptable forms of identification for traders. For identification purposes, driving licenses are also accepted. Additional documents, such as utility bills or bank statements, may be requested by the brokers from time to time. Those extra documents are used to verify your residence.
  Traders can use any acceptable payment method to fund their trading accounts after their identities and addresses have been verified. Bank transfers, debit/credit cards and e-wallets are among the payment options available to Thai traders. Logging into the broker's trading interface is the next step after financing trading accounts.
How much is leverage for forex trading in Thailand?
  For small investors, leverage allowed them to participate in the market. The Forex market attracts private investors who are primarily interested in making money when the exchange rates fluctuate.
  Retail forex traders have been targeted by several nations, notably in Europe, who have reduced leverage to 1:30 from 1:500, which is an enormous decrease. Fortunately, Thai traders can still use the leverage of up to 1:500. Even the most aggressive traders will be happy with this large degree of trading leverage.
What payment methods are supported by forex brokers in Thailand?
  The majority of Thai-friendly forex brokers provide a variety of payment alternatives to make deposits and withdrawals quick and easy. While initiating a bank wire transfer is one of the most prevalent methods, you should be aware that payments will take longer, often three to five business days. Despite this little drawback, bank transfers remain the most popular means of payment in the country. Payments can be made in person or via the internet banking system of the bank that the trader uses.
  Forex trading accounts can also be funded with a credit or debit card. Visa and Mastercard are the most often accepted payment methods for brokerages. It's also possible to use UnionPay cards as an alternative. Bank card services are provided by Shanghai-based financial services company UnionPay, which operates in mainland China. Perfect Money is an option for Thai traders who don't want to use their credit cards to finance their live accounts. Many Thai-friendly brokerages support this technique, which operates in a similar way to PayPal. Although this option is open to Thai citizens as well, just 4.8% of internet shoppers in Thailand actually make use of it.
What is the best time to trade forex in Thailand?
  Forex trading is most profitable when the two trading periods overlap in any nation. Thailand may benefit from this, too. According to Thailand Standard Time, the following is the time window for overlapping sessions.
  US/London Overlap: 03:00 AM to 07:00 AM
  Sydney/Tokyo Overlap: 09:00 PM to 11:00 PM
  London/Tokyo Overlap: 10:00 PM to 11:00 PM