When forex beginners start to step into the forex world, such questions will come to their minds: How should I learn Forex from Scratch? Can I learn Forex myself? How do choose the best forex brokers?
  Unlike experienced or advanced traders, beginners are easily affected by this volatile forex market and lose money then. Apart from learning solid forex knowledge, trading strategies themselves, it is vital for forex beginners to trade with the right trading partners. Forex brokers suitable for beginners or novices must feature these three essential qualities.
  Firstly, being well regulated, strictly forex brokers can ensure adequate security and give the clients the highest level of protection. Secondly, user-friendly or easy-to-use trading platforms are available. A reliable trading platform can help beginners always stay on the right track concerning various trading issues.
  Thirdly, professional and easy to access customer support. Once something goes wrong such as beginners' trading accounts, deposits & withdrawals, they can get quick help to reverse the negative side, which attaches great importance to forex beginners' forex trading activities.
  Here we prepare this list of forex brokers best for beginners for your reference, hoping beginners can successfully reach their trading goals in the forex market with the help of reliable brokerage firms.
Best Forex Brokers for Beginners in 2023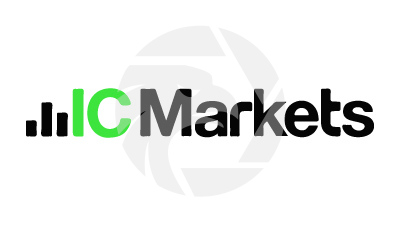 Both ASIC & CYSEC Regulated Financial Provider offers You Excellent Security.
24/7 Professional and Multilingual Customer Support Easy to Reach.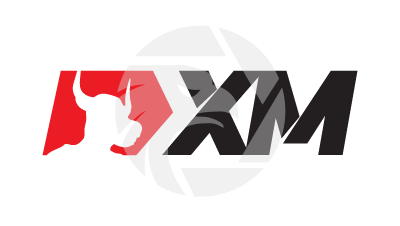 A Stringently Regulated Broker, Reliable and Safe to Trade With, The Choice of Over 3500,000 Clients from Over 190 Countries.
Quick & Easy to Start Your Real Trading by Funding As Low As 5 USD, Lower & Friendlier Cost Structure Available, Advanced Trading Platforms & Tools Drive You Succeed into the Forex World.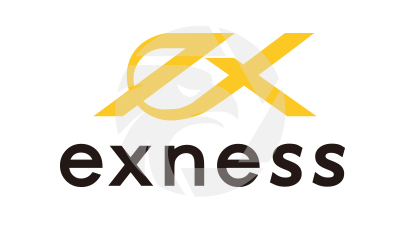 A Multi-regulated Broker for you to Start Real Trading with a $1 Initial Deposit.
Incredibly Unlimited Leverage Offering for Asia, Rare Among Brokers.
Best Forex Brokers for Beginners Video
Comparison of the Best Forex Brokers for Beginners
Forex Broker
License
Minimum Spread
Maximum Leverage
Minimum Deposit
Open account
Details
Compare
Domestic Regulation
-
-
-
Forex Trading Knowledge Questions and Answers
How to choose a forex broker for beginner?
  A rookie trader must discover the appropriate strategy to selecting a forex broker, as this directly affects his trading performance on the forex market. When a novice wants to start real trading, choosing a proper forex broker partner becomes much tougher. There are indeed some remarkable features for novice traders to choose a reliable forex broker:
  Good reputation

  Low minimum initial capital requirement

  Different account types offered

  Comfortable trading conditions

  High performance & stable trading platforms

  Fast & easy deposit and withdrawal

  Dedicated customer support services
  Facing the changeable forex market, novice trader is apparently more vulnerable, so it is essential for them to find a proper broker based on the key characteristics above.
Which Forex Broker is Best for You?
  You will come across dozens of forex brokers eager to earn your business when you search online. The first thing you need to figure out is what kind of forex trader you want to be, your trading needs (like are you going to trade a lot or just a little?), and your trading goals.
  Then you need to consider several key points, including regulation, the level of security, transaction fees, account opening, trading platforms, the ease of withdrawal, customer support services, and so on. Finding a proper broker is not that easy, and you need to take time to investigate which brokers can satisfy your trading goals most.
  For instance, an experienced trader should choose a well-regulated forex broker with a low initial deposit, competitive trading costs, user-friendly trading platforms, dedicated and professional customer support in case of heavy funds losses.
  An advanced broker can choose other brokers offering specific features to satisfy their more aggressive trading strategy.
Which Forex Broker Offers the Best Platform?
  Many forex brokers provide investors with superb offerings to attract more investors and earn their business.
  When it comes to which forex broker offers the best platform, we would say IC Market is the winner. IC Market is an ASIC and CYSEC regulated multi-asset forex broker, offering more than 1780 trading instruments, with its average spreads of 0.1 pips best in the world.
  Account types depend on what trading platforms you are choosing. IC Market features a transparent and competitive pricing structure, with spreads from 0.0 pips, easy to calculate, friendly both for novices and experienced traders.
  Concerning trading platforms available, it offers industry-recognized MT4, MT5, and cTrader for traders to choose from. IC Market comes with professional 24/7 customer support available in Telephone, Email, and online chat to solve your problem quickly. With all these features, IC Market can be recognized as the best platform for beginners and experienced traders.
The Differences Between Beginners and Advanced Traders?
  Beginners and advanced traders have their ways of facing forex trading, therefore, the differences between beginners and advanced traders are pretty clear.
  Firstly, an advanced trader knows well what traders they should avoid, while a beginner can be easily driven into a dangerous zone.
  Secondly, a new trader may be afraid of the volatile forex market, while an advanced trader can accept it and employ coping strategies to manage risks.
  Thirdly, beginners typically start forex trading with small initial capital amounts and small trade sizes, and advanced traders tend to choose challenging accounts, trading assets, leverage, which can better satisfy their trading needs.
How to Trade Forex for Beginners?
  Trading forex for new traders is not easy. Before you start, you should first learn some professional terms like basics (currency pairs), demo accounts, trading strategies, and more.
  Then, you need to decide what trades (short or long) to make, how much it will cost you and how big the spread is (difference between ask and bid price). More importantly, you need to learn to read forex charts.
  There are three different options available to traders using the MetaTrader platform: line chart, bar charts or candlestick charts. There are some suggestions for beginners to trade forex:
  1. Know your markets
  2. Stick to your plan
  3. Practice with a demo account
  4. Predict the market conditions
  5. Know your limits
  6. Know when to stop
  7. Find a reliable forex broker
What Should Take into Consideration When Choosing Forex Platforms?
  When you decide to begin trading in the forex market, the first critical step is to select an online forex broker.
  Some important factors to consider include the following aspects:
Regulation
  Regulation is typically the first indication of a trustworthy and dependable broker. Regulated brokers are required to keep client funds into segregated bank accounts, separating from their operating funds to protect clients.
Trading Conditions
  Good trading conditions will increase your chances of making money in the market, while unfavorable trading conditions may expose you to market hazards.
  A good broker will offer different accounts to meet the personalized needs of various traders and requires a much lower minimum initial capital amount.
  Additionally, keep in mind that Forex trading is a business, and you must be mindful of your expenses.
Trading Platforms
  Trading platforms serve as your entry point into the FX market. They let you buy and sell instruments. In most cases, reliable forex broker operates classics, such as MT4, MT5, or both.
  Investors should take extra vigilance when dealing with less reputable or unregulated brokers who use proprietary trading platforms.
Deposit & Withdrawal
  A reliable forex broker will always make it easy for you to withdraw your deposited funds.
  Customer Support-A responsive and professional customer support attaches great importance, for if you encounter any problems, they can help you in a short time.
  Some other important factors also include real traders reviews, comments about this broke on some social platforms.
How to Identify if a Forex Broker is Regulated?
  Each forex broker who has been regulated and permitted to operate by certain regulatory bodies is assigned a unique ID number.
  Regulated brokers are typically required to display their detailed regulation information (company name, company address, regulation number, etc) on their websites, therefore, you can check if its ID number is true or not.
  Nowadays, since many forex brokers are posing as regulated ones, verifying their regulatory license number on the official regulatory agencies website is the easiest, most convenient, and most secure way to judge a forex broker is truly regulated or not.
What Should Be Taken Account When Choosing An Online Broker?
  Choosing an online forex broker is the first key step when you decide to start trading in the forex world. Some key aspects you should take into consideration are:
Regulation
  This is the most important thing. Some top-tier regulatory jurisdictions include ASIC (Australia), FCA (UK), CFTC /NFA (US)-any of these can render confidence that the broker is legit.
Trading Platforms
  Industry-Recognized trading platform like MT4, MT5, cTrader.
Minimum Deposit
  Usually a lower amount. Illegal forex broker love to require a high initial deposit to extract innocent investors funds.
Ease of Withdrawal
  You can withdraw your deposited funds quickly, easily, and without any fees.
Spreads & Commission
  Trading costs are transparent, no hidden fees. Spreads are not too wide.
Customer Support
  A professional and responsive customer support attaches great importance in forex trading. You need contact this broker anytime anywhere if something goes wrong.
Learn about Forex Spreads and Fees
  Typically, in your forex trading, forex brokers will quote you two different prices for currency pairs: the bid and ask price.
  The "bid" is the price you can sell the base currency. The "ask" is the price at which you can buy the base currency.
  The difference between these two prices is called "spread". The spread is usually measured in pips, which is the smallest unit of a currency pairs price fluctuation. For most currency pairs, one pip equals 0.0001. For example, the bid/ask price of the EUR/USD pair is 1.1053/1.1055, then the spread is 2 pips. Currency pairs involving the JPY are typically quoted to 2 decimal places.
  For example, USD/JPY would be 125.00/125.02. This quote indicates a spread of 4 pips. There are two types of spreads:
  Fixed Spreads and Variable (Floating) Spreads. Spreads can be wider and narrower depending on the currency pair involved. Apart from spreads, there are also some commission and other fees involved. Commission fees usually varies from $1 to $5 generally for opening up any opposition.
  Some additional fees that a forex broker charges include inactivity fees, monthly or quarterly minimums, margin costs and fees associated with calling a broker on the phone.
How to Trade Forex with EA?
  Expert Advisors (EA) in the forex trading market refers to a software that is capable of providing you with advice on the best possible buying and selling conditions in the market. EAs can be programmed to automatically generate trading signals and notify traders of trading opportunities. In most cases, forex EA are associated with trading platform like MT4 and MT5, so forex traders have numerous opportunity to use forex EA.
  When it comes to the argument of whether EA really works or not, well, it does work technically. However, like most trading tools, the end result depends on what they are used for and how well they are used.
  EAs have gained great popularity since the MetaTrader 4 trading platform was released. There are also many EA scams, so traders should take extra care when using EAs. Before you begin real trading, you must first test the robot using a demo account and do backtests on historical market data.
  Choose an STP forex broker that allows you to trade micro lots to start real trading with the least amount of risk and also to see if the EA performs properly well with that broker.
  Using Expert Advisors is like a double-sword, for it has both advantages and disadvantages. Pros and Cons of EAs are as follows:
Pros of EAs
  1. Trade and manage various currency pairs simultaneously without a mistake
  2. Faster order executio
  3. Good for new traders who have little knowledge about forex trading
  4. Eliminates emotio
  5. Makes Blacktesting Easier
Cons of EAs
  1. Additional cost of V
  2. Technical Failures can Occur
  3. Over-Optimized Performance Result
  4. Black Box System
What Professional Terms Should You Know Before Starting to Trade Forex?
  Here are some forex terms that you should know well before you step into the real forex world.
  Pip-typically the smallest increment in which a currency pair is valued. Pips are used to gauge the movement of currency pairs.
  Bid-the price at which the market maker/broker is ready to purchase currency pairs.
  Ask-the price at which the market/broker is ready to sell the currency pair.
  Spread-the difference in Bid/Ask prices made available to traders on the trading platform. If a forex broker can offer much lower spreads than the industry standards, then it is good to traders.
  Leverage-it involves borrowing a certain amount of the money needed to invest in something. For instance, the leverage of 100:1 means you can use $100 to open a trade valued at $10,000.
  Major Pairs-the most traded pairs of currencies in the world, including the EUR/USD, USD/JPY, GBP/USD, USD/CHF.
  Minor Pairs-currency pairs that are not largely-traded, including EUR/CHF, CAD/JPY, GBP/AUD and more.
  Cross Pairs-currency pairs that do not involve the USD. Popular crosses include EUR/GBP, EUR/CHF, AUD/JPY.