User Reviews
Sort by content
Sort by time

My experience with Antrush Group has been positive overall. The MetaTrader 5 platform offers a smooth and reliable trading experience, and the variety of tradable assets, including cryptocurrencies, aligns with my diverse trading strategy. The low spreads, starting at 0.4 pips, contribute to cost-effective trading. The availability of mobile trading is convenient for managing trades on the go. Customer support, while through email only, has been responsive and helpful. However, I recommend potential traders to be comfortable with cryptocurrency transactions before choosing this platform.

2023-12-08 18:41

Too bad the company's website is down and I saw a victim expose their scam. Hope the scammers are brought to justice soon!

2023-02-22 11:41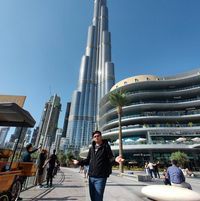 Do not have anything to do with this company they talk you into investing your hard-earned money then you watch them lose it they are incompetent or scammers but you will never see your money again!!

2022-12-16 14:35