A Site Visit to CMCMarkets in Singapore
Good

Singapore
A Site Visit to CMCMarkets in Singapore
Good

Singapore
Brand Story
In 1989,a British people called Peter CruddasHe began his entrepreneurial journey in London.As a senior banker and active broker,he founded CMCMarkets beginning with a office desk and a phone.
CMCMarkets' success stems from its comprehensive range of trading products and being the first platform to offer them to independent traders,which only can be done by investors of institution before.CMC Markets' award-winning "New Generation" platform enables clients to trade financial products around the world freely by a account.
Company Building
According to the regulatory information,Singapore licensed company CMCMarkets is located at 9 RAFFLES PLACE 30-02 REPUBLIC PLAZA TOWER 1 048619, which was surveyed by the investigation team.
To complete the survey,the investigation team came to the Market Street and search the 9 RAFFLES PLACE 30-02 REPUBLIC PLAZA TOWER carefully according to the regulatory information.
The investigation team found the words of REPUBLIC PLAZA 9 Raffles Place on the marble facade of a building.The office building is located in the busy area,connected with a large square,which is CMCMarkets is located.
The investigation team found a electronic board beside the building,but didn't found the target broker among the listed companies after carefully searching.
To make sure of the result,the investigators entered CMC to search.According to the search result,they knew that the office is in 3002-3003 on the 30th floor.Unfortunately,they were unable to go upstairs.
Conclusions
After being regulated by the investigation team ,the practice address of Singapore licensed company CMCMarkets is consistent with the regulatory address.The investigators are informed that this broker holds three full licence issued by ASIC,FCA and FMA and three retail forex licence issued by BaFin,BDF and MAS.But it should be noted the license issued by BaFin has been canceled by now.Investors are advised to resort to their good judgement after consulting the said above.

Broker Information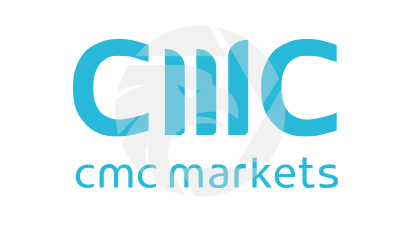 CMCMarkets
Website:https://www.cmcmarkets.com/en-au/
Above 20 years

|
Regulated in United Kingdom

|
Market Making(MM)

|
MT4/5 full license

|
Regional Brokers

|
Germany Retail Forex License Revoked

|
Suspicious Overrun

|
High potential risk

|
Company Name:
CMC Markets Asia Pacific PTY Ltd
Country/region of Registry:
Australia
Company Abbreviation:
CMCMarkets
Official Email:
kundenservice@cmcmarkets.at
Twitter:
https://twitter.com/CMCMarketsAusNZ
Facebook:
https://www.facebook.com/cmcmarketsausnz
Customer Service Number:
00430153213490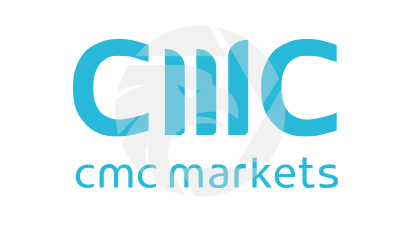 CMCMarkets
Regulated
Website:https://www.cmcmarkets.com/en-au/
Above 20 years

|
Regulated in United Kingdom

|
Market Making(MM)

|
MT4/5 full license

|
Regional Brokers

|
Germany Retail Forex License Revoked

|
Suspicious Overrun

|
High potential risk

|
Company Name:

CMC Markets Asia Pacific PTY Ltd

Company Abbreviation:

CMCMarkets

Country/region of Registry:

Australia

Official Email:

kundenservice@cmcmarkets.at

Twitter:

https://twitter.com/CMCMarketsAusNZ

Facebook:

https://www.facebook.com/cmcmarketsausnz

Customer Service Number:

00430153213490
Check whenever you want
Download App for complete information
Easy to check supervision