Unable to withdraw my money
I do not think they really exist. No numbers to call just to chat with 1 secretary called Annie. I deposited 10,000 Swedish kronor to try to play and won some money. Made a small withdrawal that was granted. Then I wanted to withdraw my 10,000 Swedish kronor and then I was denied because I have to be a VIP customer to be able to withdraw the money. And to become a VIP, you have to deposit 10,000 USD. My money is stuck can not do anything. See picture!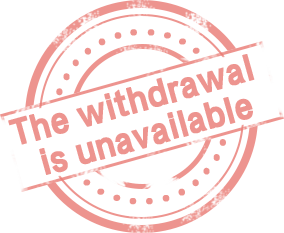 The following is the original recommendation
Unabel to withdraw my money
Jag tror inte dom existerar på riktigt. Inga nummer att ringa bara att chatta med 1 sekreterare som kallas för Annie. Jag satte in 10.000 svenska kronor för att prova spela och vann lite pengar. Gjorde ett mindre uttag som blev beviljad. Sen ville jag ta ut mina 10.000 svenska kronor och då blev jag nekad för att jag måste vara VIP kund för att kunna ta ut pengarna. Och för att bli VIP måste man sätta in 10.000 USD. Mina pengar är fast kan inte göra nåt. Se bild!