At the critical moment, the quotation was stopped maliciously, which ate my profit of 540 US dollars.
[Object]

Exness
[Requirement]
compensation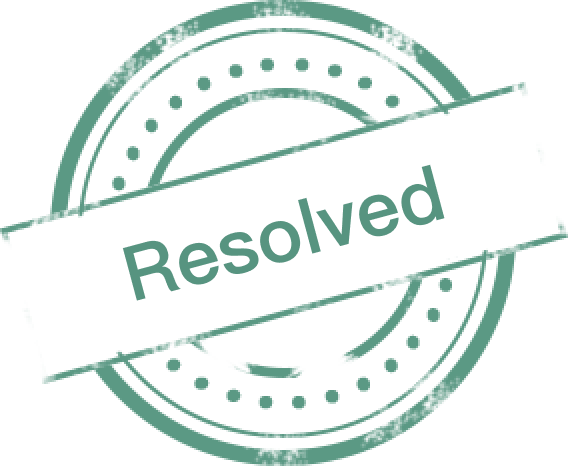 ExnessReply
2023-01-06 10:41
Dear customer, with respect to your problem, you can reach out to the platform 24 hours customer service for help, or send an email to the official customer service - support@exness.com (ensure the correct email address) with your registered email at our platform. If you contacted us, please still reply to the email or contact the 24 hours online customer service for help. Have a good time.

WikiFX Overseas Customer ServiceContact Broker
2022-12-23 16:32

Hong Kong China
WikiFX Mediation CenterVerified
2022-12-23 14:42

Hong Kong China
at 9:30 p.m. on december 13, 2022, i hold 0.27 lots of gold. when the news was released at 30 minutes an hour, international gold rose by about 20 us dollars in about 1 second. it rose from 1790 to around 1810. since then, it has been consolidating around 1810. my multiple market software confirmed that the price had broken out, and the position was closed at 05 seconds. but" Exness evenly divided 9.01 points" malicious chuck, malicious stop quotation. when the position was successfully closed in 05 seconds, i set my transaction price as the lowest price of that minute at $1790.4. cost me $540. a big international brand actually used software to manipulate customer accounts, complained afterwards, and only replied briefly in a week, system problem, keep the original transaction price, and ignore it later, like fooling a child.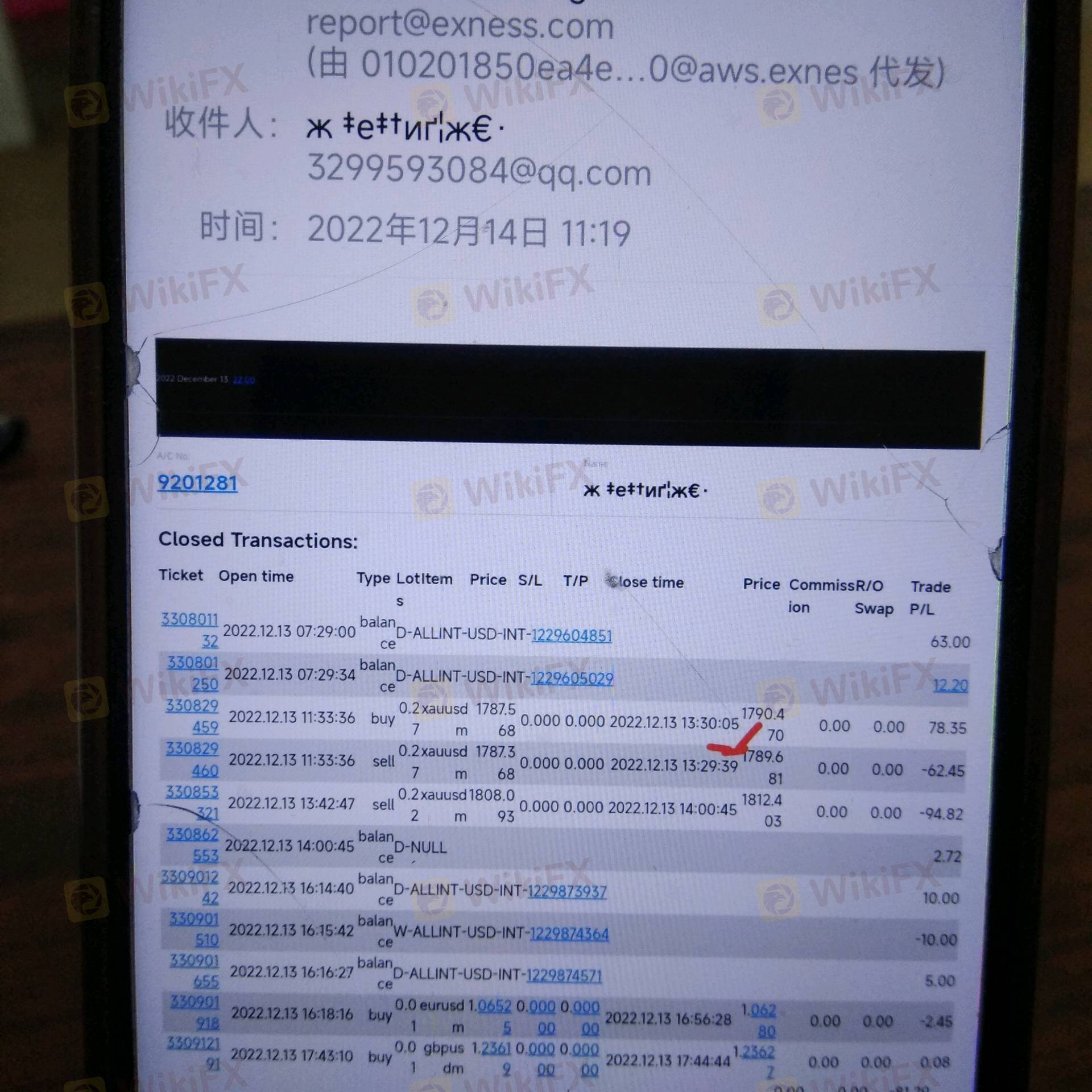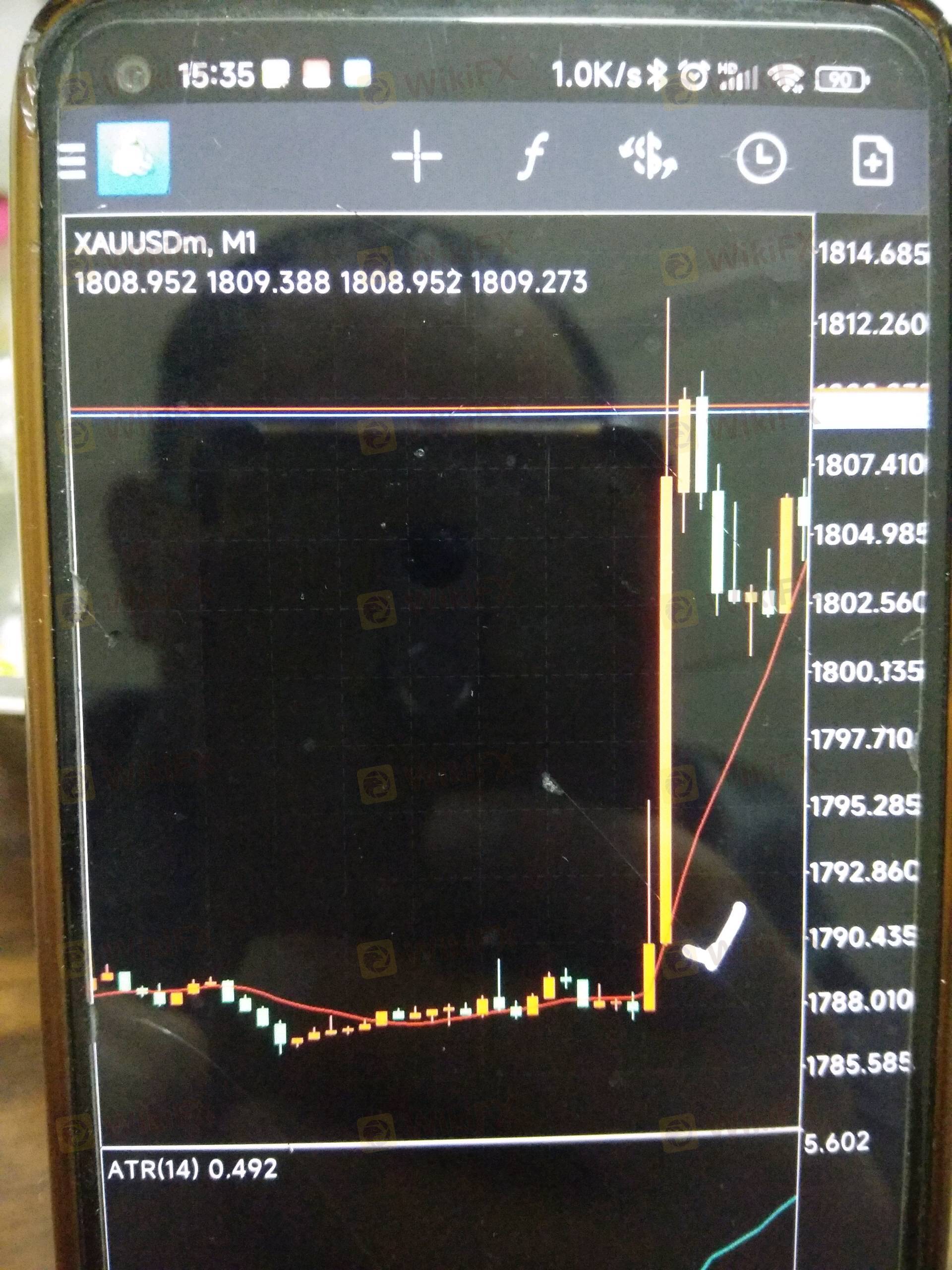 Statement:
1. The above content only represent personal view, do not represent WikiFX's position
2. Unauthorized reprints of cases in this platform are prohibited. Offenders will be pursued their legal obligations