User Reviews
Sort by content
Sort by time

I was a bit hesitant to try out Ultima Capital since they're a newer broker, but I'm glad I did. Their customer service team is always quick to respond and they've helped me out with a few issues I've had. My only complaint is that they don't offer many educational resources for new traders, so if you're a beginner you might want to look elsewhere. But if you already know what you're doing, Ultima Capital is definitely worth checking out.

2023-04-23 15:33

I would like to express my gratitude to ULTIMA CAPITAL's customer service team, especially Aubrey, for their exceptional support. She was reliable and responsive to my inquiries, and helped me resolve an issue I was having with my account. I appreciate her assistance and would recommend ULTIMA CAPITAL to other traders.

2023-03-20 10:46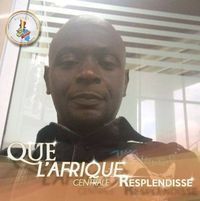 The spread of ULTIMA CAPITAL is too high! I will not trade here. Transaction costs are a factor that I value very much. Also, the speed of the website is also quite worrying.

2023-03-03 18:24