The platform maliciously interferes with user transactions and forcibly closes positions causing customer losses
[Object]

easyMarkets
[Requirement]
compensation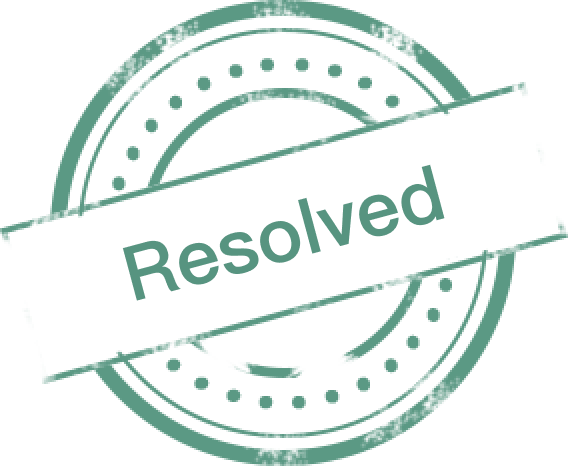 easyMarketsReply
2023-01-06 10:43
The customer has two short orders for gold. The MT5 system automatically closed the order with the most losses due to the margin rate less than 30%. So the order with 0.3 lot was forcibly closed. Please pay attention to the margin rate in your account when trading.
wunaitSupplemental Materials
The intaday quotations of gold slumped at 11:24, January 3th, 2023, reaching to the lowest level of 1828. I used the trading software of easyMarkets which locked the trading direction and caused a loss of more than 900 to me. I resolutely ask them to compensate for it.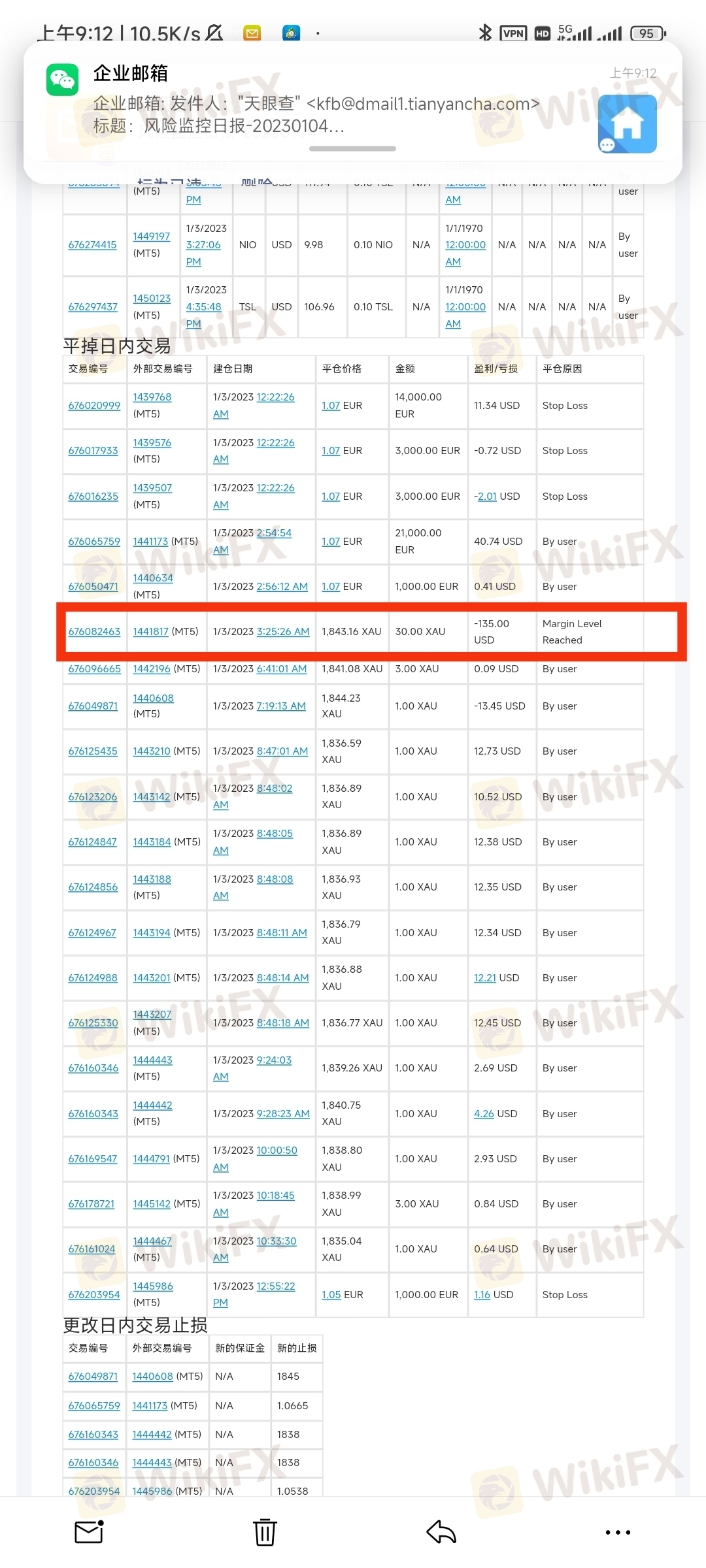 WikiFX Overseas Customer ServiceContact Broker
2023-01-03 16:39

Hong Kong China
WikiFX Mediation CenterVerified
2023-01-03 14:43

Hong Kong China
I have two spot gold trading platform in eXchange short single transaction, a 0.01 hand 1830.78, another hand opening price 0.3 hand 1838.66 buy gold ten data watch 11:23 minutes gold price trend to 1843.16 open mt5 see has been closed out, however 0.01 hand save in, however closed out 0.3 hand gold short single caused a single $135 loss after Now the spot gold price immediately large trend down to as low as 1840.83 I suspect that EaseUS platform malicious intervention to close the transaction to make my account loss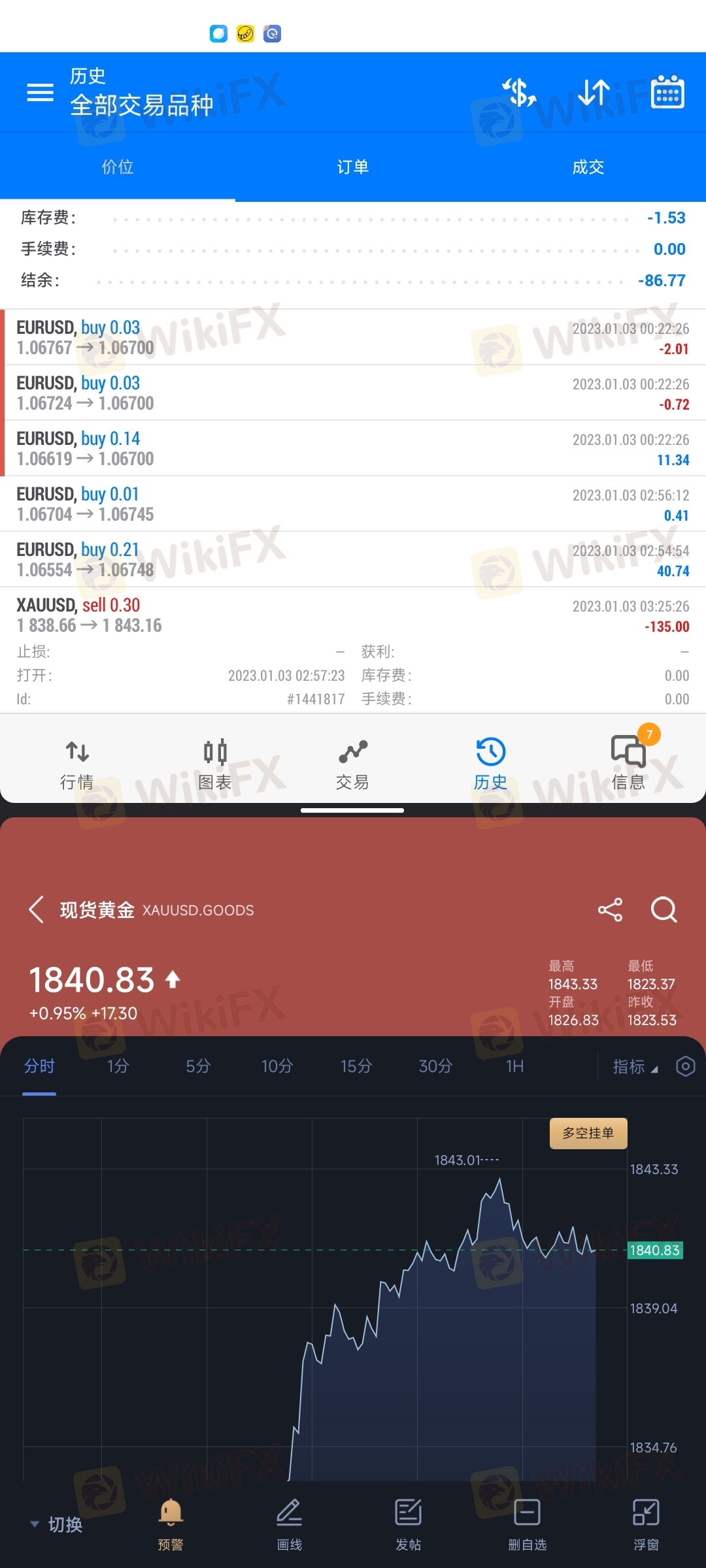 Statement:
1. The above content only represent personal view, do not represent WikiFX's position
2. Unauthorized reprints of cases in this platform are prohibited. Offenders will be pursued their legal obligations