Scam. MT4 - currency index fraud has no limitation
When I first came into contact with foreign exchange margin, my guide claimed that I had professional research and had considerable experience in foreign exchange investment, but later found that there would be a considerable gap between the indexes shown by MT4 and MT5. Zoro Global Limited will have a gap in several periods, sometimes 500 ~ 600 points, mostly 300 points. Zoro Global Limited operates silently on this fraud platform, which allows you to interpret it as a market with sharp rises and falls every day. I also use such fluctuations to guide me. The most painful thing is that on September 3, 2021, he took me to place an order in the evening. When the capital accumulated to $83000, he transferred to BTC for five hands. It was really only a few seconds. Your capital burst. The capital was negative $27000. God, I was really speechless at that time. And the funds that were blown out. Very helpless. I reasonably doubt that Zoro Global Limited has set up background management to operate the currency index bullish and bearish. I hope you can compare the MT4 and MT5 software you use with each other after reading the Po. If so, there must be a problem. Guide you to place an order and then kill the pig plate. Lose everything. The most powerful thing is that the teacher first reviews himself or cares about me and asks me to enter the gold again to help you find a way to recover it.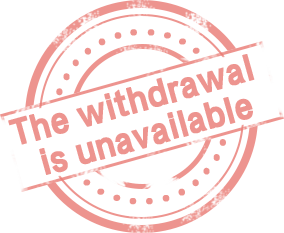 The following is the original recommendation
天大的謊言!!各位看看!!MT4-貨幣指數詐騙無上限!
一開始接觸外匯保證金時,引導我的人聲稱有專業的研究,對於外匯的投資相當有經驗,但後來發現,原來MT4與MT5所表現出來的指數,會有相當大的差點。ZORO Global Limited會有幾個時段出現差點,有時候會落差500~600點,大多是差300點ZORO Global Limited這個黑平台默默地操作,讓你解讀成每天會有大漲、大跌的行情,也利用這樣的波動引導我下幾手。最慘痛的是2021年9月3日,晚上帶著我下單,當資金累積到83000美金時,就轉入BTC下5手,真的只有短短幾秒鐘,你的資進就爆倉,資金是負27000美金,天啊當時的我真的很無言。還要還被爆倉的資金。很當無助。我合理的懷疑,ZORO Global Limited有設定後台管理,操作貨幣的指數看漲、看跌。希望大家看了PO文後,可以互相比對你自己使用的MT4、MT5軟體是否有這樣的狀況,如果有,那肯定有問題,引導你下單,然後殺豬盤。血本無歸。最厲害的是老師先檢討自己,還是關心我,要我再入金幫你想辦法挽回,天啊。