A Visit to Core Spreads in UK
Good

United Kingdom
A Visit to Core Spreads in UK
Good

United Kingdom
Brand Story
Core Spreads team has a combined many years of experience in the spread betting and CFD industry and are dedicated to creating and maintaining a company that provides their customers with a first-rate trading experience.
Building Survey
According to the regulatory information, the company address of Core Spreads is 9th Floor 30 Crown Place London ec2a 4es United Kingdom. The investigation staff visited the spot.
The staff went to 30 Crown Place according to regulatory information and navigation. This is where Core Spreads is seated.
Exclusive
The staff entered the office building but didn't find the company's name on the signboard. The staff were told by the receptionist that Core Spreads was on the 9th floor.
The staff went to 9th floor and found several companies. After wandering around the workplace, the staff didn't saw the logo of Core Spreads.
Survey Conclusion
According to the on-the-site investigation by the staff,the address of Core Spreads is consistent with that from the regulatory information.

Broker Information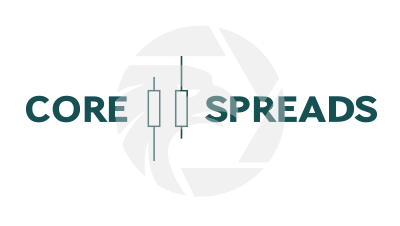 CORE SPREADS
Website:https://corespreads.com/cn
5-10 years

|
Suspicious Regulatory License

|
MT4/5 full license

|
Regional Brokers

|
High potential risk

|
Company Name:
CORE SPREADS
Country/region of Registry:
United Kingdom
Company Abbreviation:
CORE SPREADS
Official Email:
support@corespreads.com
Twitter:
https://twitter.com/corespreads
Facebook:
https://www.facebook.com/corespreads
Customer Service Number:
442034754830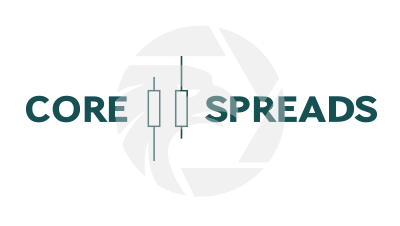 CORE SPREADS
Suspicious Clone
Website:https://corespreads.com/cn
5-10 years

|
Suspicious Regulatory License

|
MT4/5 full license

|
Regional Brokers

|
High potential risk

|
Company Name:

CORE SPREADS

Company Abbreviation:

CORE SPREADS

Country/region of Registry:

United Kingdom

Official Email:

support@corespreads.com

Twitter:

https://twitter.com/corespreads

Facebook:

https://www.facebook.com/corespreads

Customer Service Number:

442034754830
Check whenever you want
Download App for complete information
Easy to check supervision