A Visit to EGM Forex in Canada -- Finding No Office
Danger

Canada
A Visit to EGM Forex in Canada -- Finding No Office
Danger

Canada
Reason for this visit
The Canadian foreign exchange market is very unique. Despite being one country, there is a unified financial regulatory authority, the Canadian Securities Administrators (CSA), covering all financial sectors. But on the other hand, under the CSA there is the Investment Industry Regulatory Organization of Canada (IIROC), which was established in 2008 and is primarily responsible for the regulation of the retail foreign exchange market. In addition, the IIROC is independently divided into three regions and 10 provinces, each with its own regulatory environment. Unity and division are contradictory, which makes the Canadian forex market the most complex in the world. In order to help investors or practitioners get a more comprehensive understanding of the country's foreign exchange dealers, the survey team to Canada for site visits.
On-site visit
This time the survey team visited the dealer EGM Forex in Canada, with the specific address at 285-A AUGUSTA AVE TORONTO, ON, CANADA M5T2M1.
Based on the above address, the survey team went to the destination of this survey, located in the city of Toronto, Canada. It is a residential community with many restaurants, coffee shops, and grocery stores nearby. The unit they arrived at was a restaurant called LaCevicheria Bar & Grill, and no information about the dealer EGM Forex was found in the vicinity.
Subsequently, the surveyors asked the employee in the restaurant about the dealer EGM Forex. He said that the restaurant had always been in operation and he had never heard of the dealer's name. In the end, the surveyors confirmed that EGM Forex did not have an office there.
Conclusion
The survey team went to Canada to visit the dealer EGM Forex as planned, and found no office at its business address. It was supposed that the dealer might just use that address to register its company, or there was no offline exhibition place. Please be prudent when trading with this broker.
Disclaimer
The content is for informational purpose only, and shall not be taken as final order for making choice.

Broker Information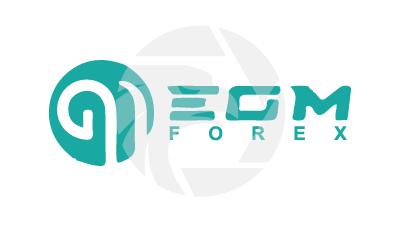 EGM Forex
Website:http://www.egmforex.asia
1-2 years

|
Regulated in United States

|
Suspicious Regulatory License

|
Non MT4/5 Software

|
Suspicious Scope of Business

|
United States Common Financial Service License Unauthorized

|
Suspicious Overrun

|
High potential risk

|
Company Name:
ECONOMIC GLOBAL MARKETS (APAC) LTD
Country/region of Registry:
United Kingdom
Company Abbreviation:
EGM Forex
Official Email:
support@egmforex.asia
Twitter:
--
Facebook:
--
Customer Service Number:
85231252693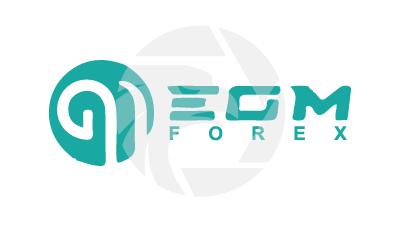 EGM Forex
No Regulatory
Website:http://www.egmforex.asia
1-2 years

|
Regulated in United States

|
Suspicious Regulatory License

|
Non MT4/5 Software

|
Suspicious Scope of Business

|
United States Common Financial Service License Unauthorized

|
Suspicious Overrun

|
High potential risk

|
Company Name:

ECONOMIC GLOBAL MARKETS (APAC) LTD

Company Abbreviation:

EGM Forex

Country/region of Registry:

United Kingdom

Official Email:

support@egmforex.asia

Twitter:

--

Facebook:

--

Customer Service Number:

85231252693
Check whenever you want
Download App for complete information
Easy to check supervision