It is impossible to withdraw money!
In continuation of the story of the lack of the possibility of withdrawing money from the platform. I found more contacts of this "broker", to whom I also wrote that I want to withdraw part of the money from my trading account, and then a new story appeared about the taxes that I have to pay, but in which jurisdiction and why should I pay taxes there, service can't explain. because I pay taxes where I am a tax resident. do not send a single penny to this broker, you will simply lose this money. And new reasons for the impossible conclusion will continue to arise, ad infinitum. here is a contact that works in Germany: +49 1520 6031314 a contact that is called an international trade organization for MT4 currency: +1 (571) 461-5038. Do not trust this broker and do not trust the offer of earnings on trading if you do not personally know the person and the guarantor of the withdrawal of your funds.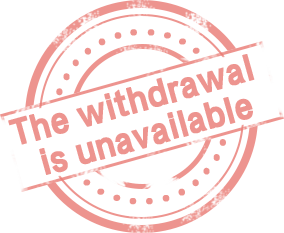 The following is the original recommendation
невозможно вывести деньги!
в продолжение истории по отсутсвию возможности вывода денег с платформы. я нашёл ещё контакты этого «брокера», которому так же написал, что я хочу вывести часть денег со своего торгового аккаунта, и тут появилась новая история про налоги которые я должен оплатить, но в какой юрисдикции и почему я должен платить там налоги, сервис не может объяснить. так как я плачу налоги там, где являюсь налоговым резидентом. не отправляйте ни одной копейки этому брокеру, вы просто потеряете эти деньги. А новые причины о невозможном выводе будут возникать и дальше, до бесконечности. вот контакт который работает по Германии: +49 1520 6031314 контакт который называется международной торговой организацией по валюте МТ4: +1 (571) 461-5038. не доверяйте этому брокеру и не доверяйте предложению заработка на торговле, если вы лично не знакомы с человеком и гарантом вывода Ваших средств.