Unable to withdraw
Hello there. I regret to confirm the fraud suspicion of CamelFinancial broker. I was "fished" on the Tiktok app. A man named Yang Lu, with the support of an "uncle" who has worked in the financial industry for many years but never did, she managed to persuade me to follow her on Metatrade 5. I tempted myself and chose the CamelFinancial agent she recommended to me without worry. I deposited about $200, and then I was able to recover my expenses quickly. She proposed to remit 500 USD directly to my MT5 account in order to increase it to around 2000 USD. Yesterday, she remembered that she had to pay taxes, which cost her...I asked to withdraw money from the broker, which is impossible, because for them, they can only withdraw money once a week... .. The last time I withdrew 200 US dollars a week, I had to wait today. They sent me an unmarked document with nothing, basically saying "You must pay 800 and Some dollars, otherwise your account will be frozen..." The woman was even angry when she told me to return her dollars, which is something I can't do because the money is in my MT5 account In...Of course, she also talked about raising the case on social networks and Interpol to intimidate me.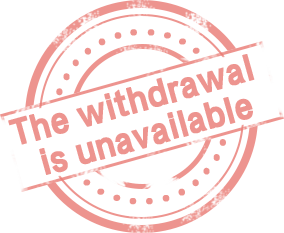 The following is the original recommendation
Retrait impossible sur ce broker suite "hammeçonage sur Tiktok"
Bonjour. Je confirme malheureusement les doutes frauduleux du broker CamelFinancial. Je me suis fait "hameçonner" sur l'application Tiktok, par une personne prénommée Yang LU, qui a réussi à me convaincre de la suivre dans le trading sur Metatrade 5 grâce à l'appui d'un "oncle" qui travaille dans la finance depuis de nombreuses années et qui n'a jamais fait d'erreurs. Je me suis laissé tenté et ai sélectionné ce broker CamelFinancial qu'elle me recommandait sans souci. J'ai déposé environ 200$ puis j'ai pu rentrer dans mes frais rapidement. Elle m'a proposé de m'envoyer 500$ directement sur mon compte MT5 afin de monter jusquà environ 2000$. Hier, elle évoque devoir payer des taxes, que cela lui coûte cher... Je demande à effectuer un retrait au broker, impossible car pour eux, c'est un seul retrait par semaine... J'avais retiré 200$ la semaine dernière, j'ai du attendre aujourd'hui et là on m'envoie un document sans logo sans rien en me disant en gros "voilà, tu dois payer les 800 et quelques $ jusqu'au 15 Juin sinon ton compte sera bloqué...."La femme s'emporte même en me disant de lui rendre ses $, chose que je ne peux faire vu que l'argent est sur mon compte MT5... Et bien sûr, elle parle d'évoquer l'affaire sur les réseaux sociaux et Interpol également afin de m'intimider...Ci-joint quelques screenshots avec similitudes entre broker et la femme de titktok et la fameuse taxe à payer....