Ritiro dal 24 febbraio 2022
Il 24 febbraio 2022 mi è stato fornito uno screenshot di un trasferimento per il mio prelievo di 150.000 USD da Skyam Invest. Dopo aver atteso 12 giorni il fondo non è ancora arrivato sul mio conto! L'8 marzo 2022, Paul di Skyam mi ha informato che i fondi erano stati restituiti e mi ha chiesto cosa voglio fare con il fondo. Voglio che il finanziamento invii nuovamente il fondo ai miei conti oggi poiché è stato ritardato di oltre 2 settimane dal 24 febbraio 2022.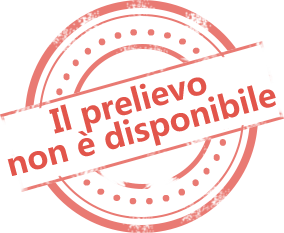 Quella che segue è la raccomandazione originale
Withdraw since 24 Feb 2022
On 24 Feb 2022, I was given a screenshot of a transfer for my withdrawal of 150,000 USD from Skyam Invest. After waiting for 12 days the fund still did not reach my account! On 8 March 2022, Paul of Skyam informed me that the funds were returned and asked what I want to do with the fund. I want the finance to resend the fund to my accounts today as it has been delayed for over 2 weeks since 24 February 2022.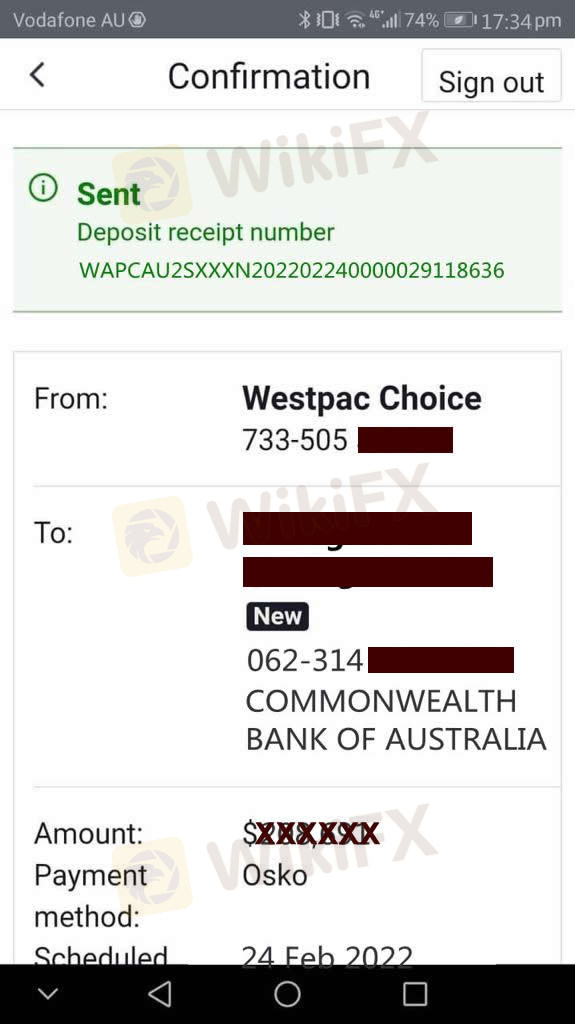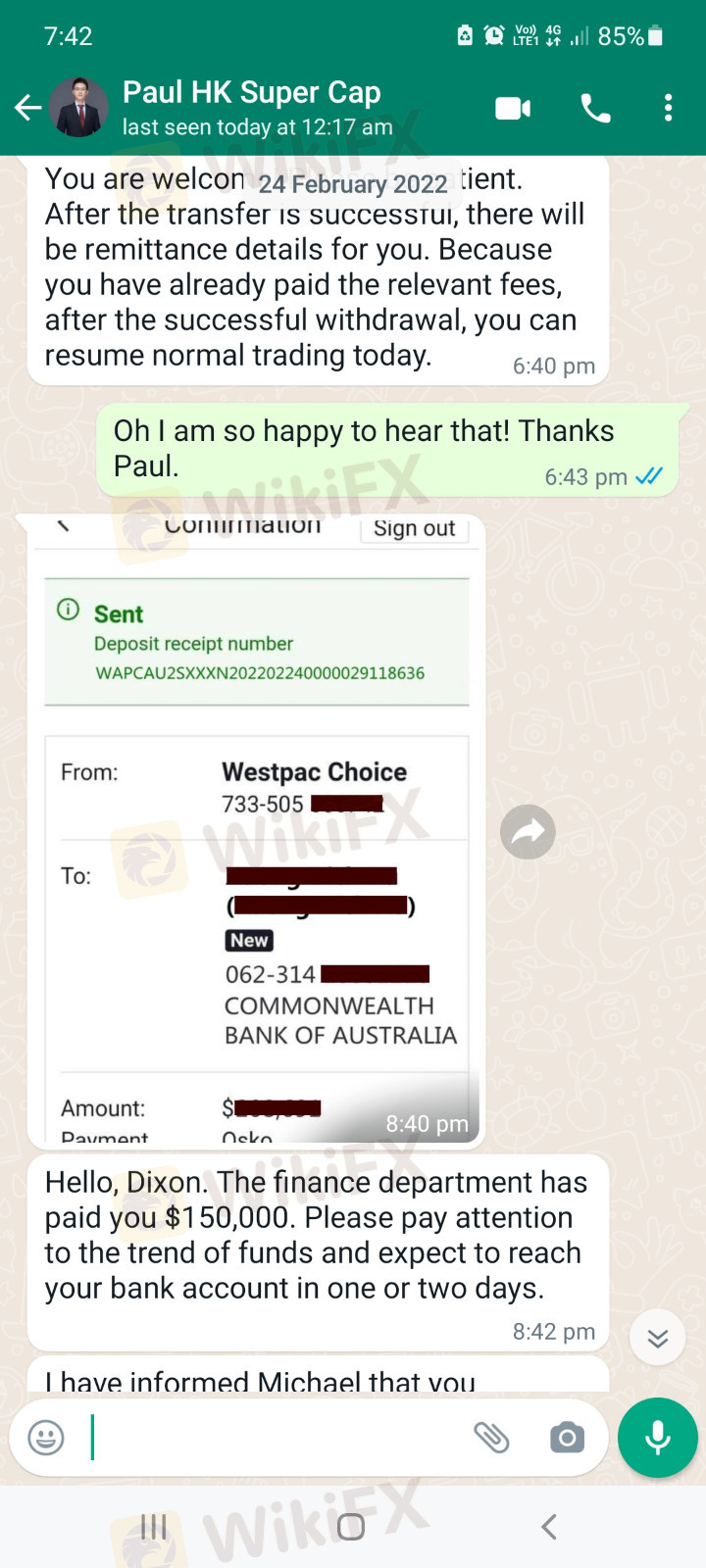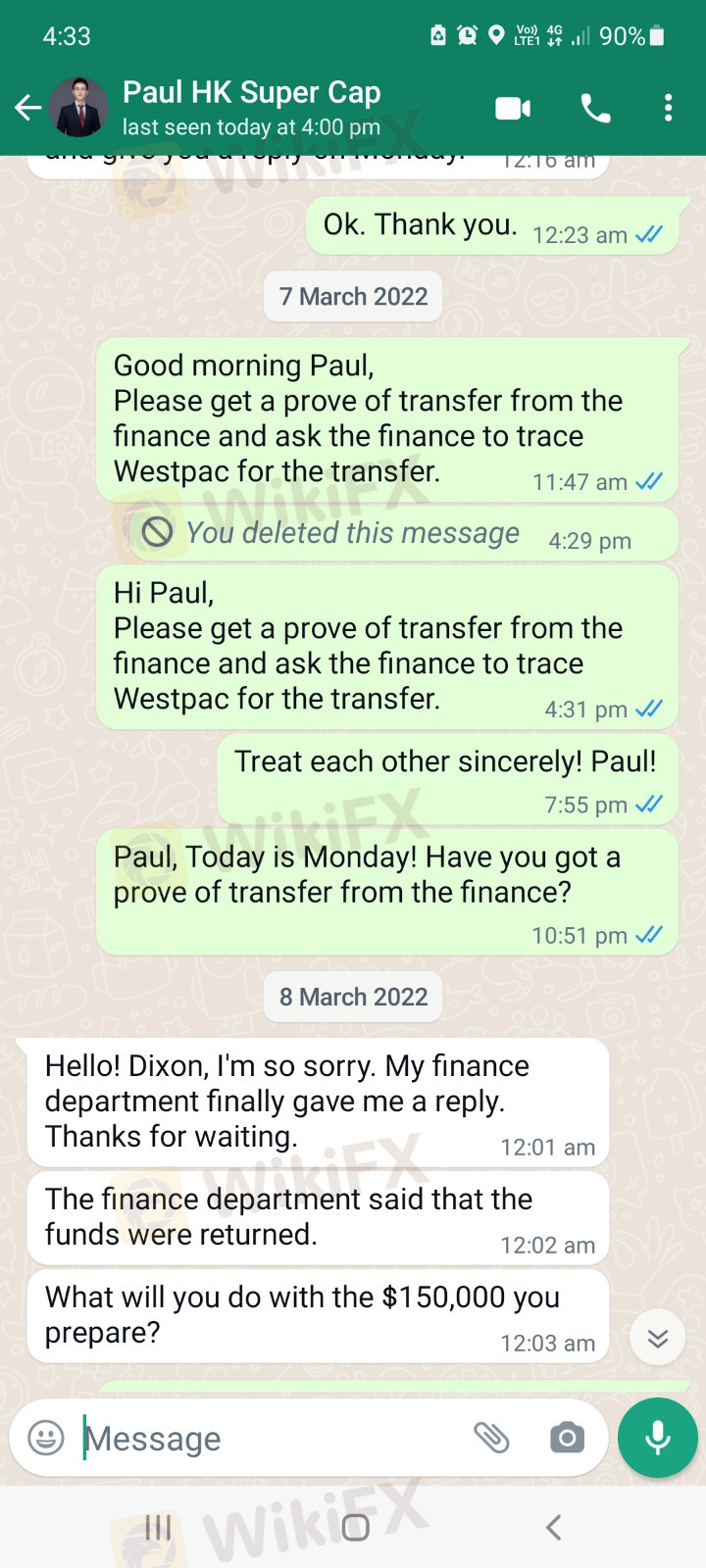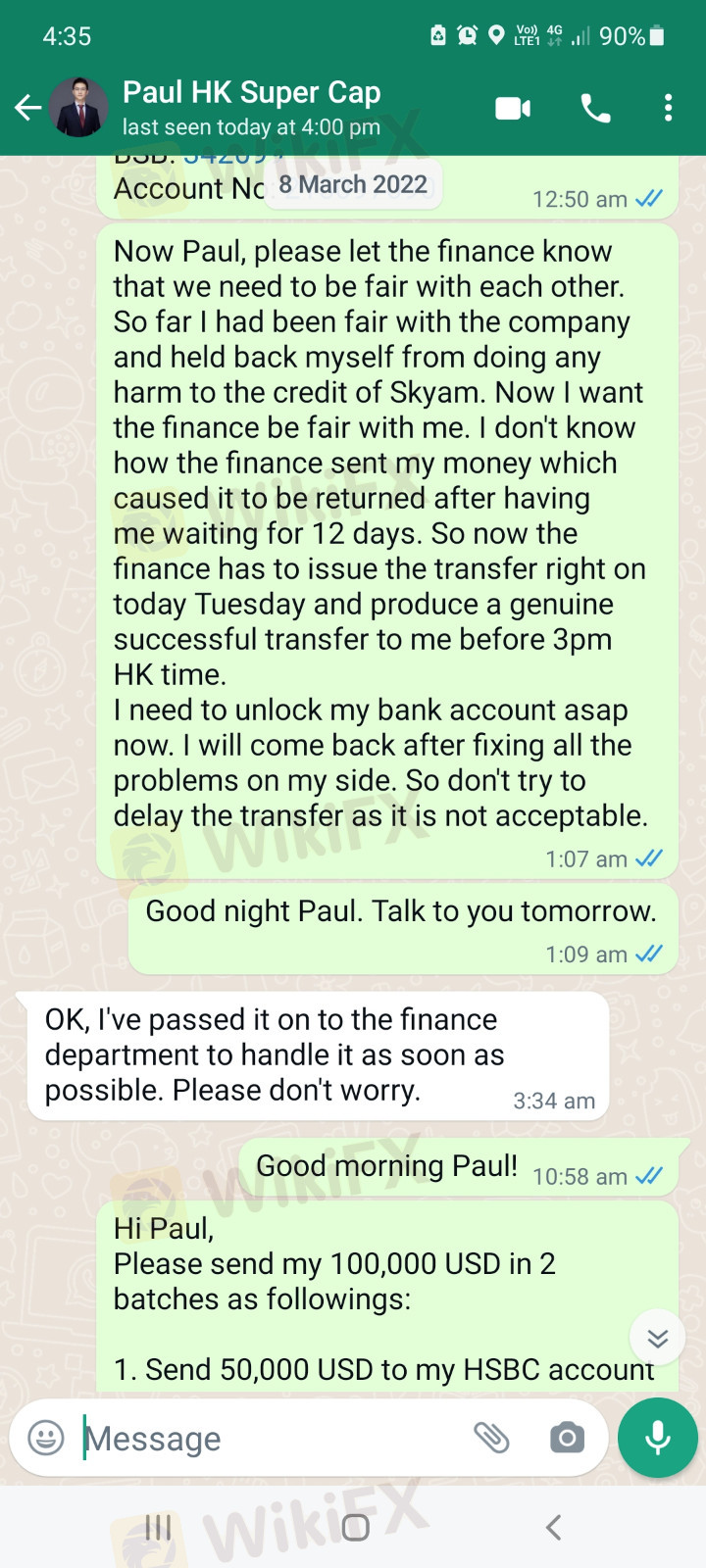 Esposizioni massime di questa settimana